REAL MADRID
Kylian Mbappé responds to AS about his Monaco future
The French forward is preparing for the new season in Switzerland, where LaLiga side Valencia are also based, and we managed to get a simple three word answer from the star.
Kylian Mbappé arrived in Switzerland yesterday to start preparations with his club Monaco for the new season. Clearly there is much speculation whether the French forward will actually start the 2017/18 with the Ligue 1 side.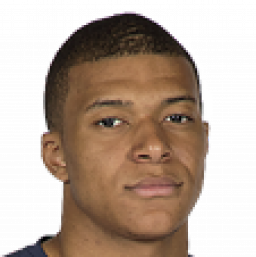 Nothing certain with Mbappé future
Monaco have set up a base in the picturesque area of Saillon, around 80km from Lausanne and will be there until the 19 July. AS journalists were in attendance to see the early training sessions of Jardim's squad as they look to build on an impressive season last year, which saw them lift the French league title and reach the Champions League semi-finals with some very impressive displays.
Mbappé: I don't know if I'll be with Monaco
Their star player seemed in very relaxed mood despite all that is going on around him - including reports this morning that Pep Guardiola has joined the chase - and we managed to get a quick few words out of him. Unfortunately this didn't clarify anything, other than maybe re-emphasising that nothing is settled.
Our question was simple: "Do you think you will continue with Monaco for another season?" His answer just as simple: "I don't know."