ATLÉTICO MADRID
Atlético Madrid new kit already being sold in the USA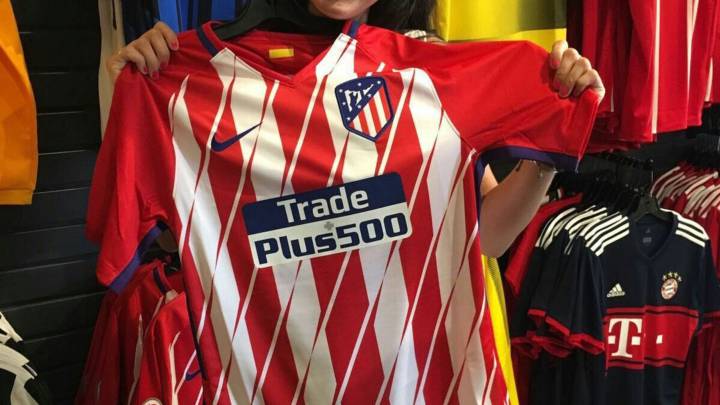 It appears that the rumours of Atlético Madrid's new shirt have been confirmed. This weekend, a picture was posted on Twitter of a fan in a shop in the USA showing the new kit on sale.
Atlético shirts spotted, rumours true
The shop in question appears to be in Orlando and the man responsible was Juan Carlos Díaz, Twitter handle @JuankyDG. Although there has not been official confirmation from the club at the time of writing, the merchandise being shown off confirmed previous leaked images with the standout feature the diagonal, scratch-like lines.
Fans readying themselves for Atleti colours
The vast majority of LaLiga teams have unveiled their new kits and have them available for fans to buy in their club shops but as yet Atleti have not followed suit. With rumours filtering out from Spanish department stores that stocks are arriving, all fans of the rojiblancos will have a chance to buy theirs soon too.