Jardim is counting on Kylian Mbappé for Monaco future
The Parisian footballer played 60 minutes in the preseason friendly against PSV and his manager is expecting him to stay with the club into the 2017/18 campaign.
Monaco coach Leonardo Jardim spoke to AS following his team's pre-season friendly against PSV, a game that saw Kylian Mbappé in the starting line-up. He made it clear that he is expecting to have the forward in his squad for the coming season in spite of intense speculation about a world-record transfer.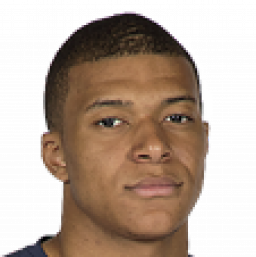 Counting on Mbappé to stay
With interest coming from Real Madrid, Manchester City and PSG - and previously from Arsenal and Liverpool - Jardin said he was relaxed about the situation:
"He [Mbappé] seems very calm, he is young and has great potential. He has only just joined up with the squad and so he needs to find his rhythm again, but I see he's doing well.
"I am counting on Mbappé as I am all of the players I have; I expect to have him here."
New Ligue 1 season just around the corner
It is just two weeks till Monaco face PSG in their first competitive game of the new season, in the French Super Cup. Ligue 1 then begins on the 19 August with a game against Toulouse for Jardim and the plan is to have his star man firing on all cylinders for those matches. And he believes the principality is the best place for the young man from Paris to develop.
"Our philsophy is to take and develop young footballers who have talent and create a competitive team".