Neymar says he is "happy at Barcelona" amidst PSG transfer rumours
The Barcelona attacker says he had his best season at the club last year and is ready to build on that despite a rumoured €222 million proposal from PSG.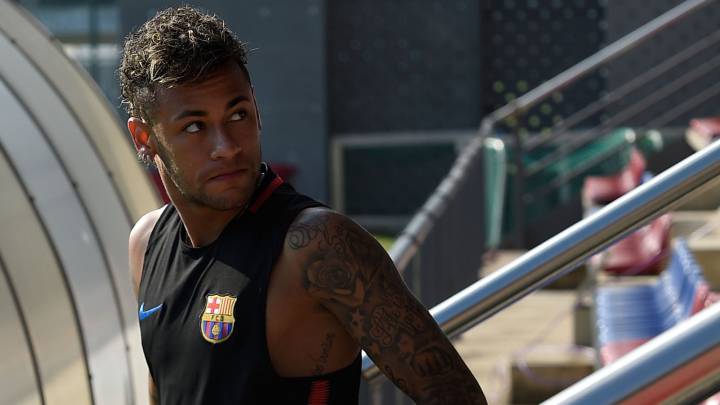 In an interview with Goal, Neymar says he is "happy at Barcelona." The questions, which were sent via email last week, were sent back to Goal on Tuesday when the footballing world was considering the possibility of the Brazilian leaving the Spanish club for PSG. The attacker is currently in Ibiza on holidays where he is spending time with the Golden State Warriors' Draymond Green.
The 25-year-old has wrapped up his holidays and will travel to the USA with the rest of his teammates on Wednesday to begin the International Champions Cup and says, "I have adapted to the city and the institute, I am happy and this is evident in my performances."
Neymar's best season at Barcelona
The Brazilian says last season was his "best at the club" and says he felt "more comfortable on the field" than he had despite the club only collecting one trophy and losing out on LaLiga and the Champions League to rivals Real Madrid.
Despite rumours linking him with a blockbuster move to PSG, Neymar says he is only focused on creating "great and unforgettable moments" with the club and explains how he is approaching the new season, "now it's time to work to make the 2017-18 season even more positive as an individual and as a collective." Barcelona waved goodbye to manager Luis Enrique after three years at the club and prepare for a new era under Ernesto Valverde.