Reports: Neymar tells PSG's Brazilian players that he'll be with them next season
According to reports in Brazil, Neymar has told Dani Alves, Thiago Silva, Marquinhos, and Lucas Moura that he will soon be playing alongside them.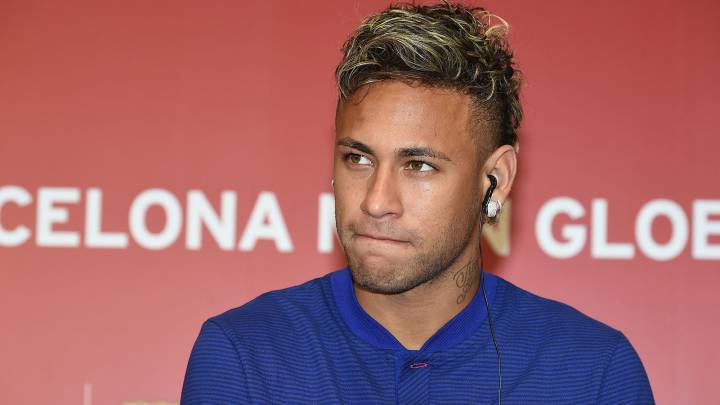 In Brazil, Neymar's move to PSG appears to move closer with each passing day. This week, reports emerged that Paris Saint-Germain are willing to pay the €222m release clause that the player currently has at Barcelona.
Neymar spills beans to Brazilian PSG pals
Now, further reports in Brazil state that Neymar has told his Brazil team-mates who play for PSG (Marquinhos, Lucas Moura, Thiago Silva, and Dani Alves) that he will be with them in Paris next season.
Dani Alves' arrival in Paris, when it appeared certain that he would join Manchester City, is thought to be particularly significant for Neymar.
PSG will offer Neymar the chance to lead their ambitious project. What is more, he would be able to shine outside Lionel Messi's shadow. The Parisian club offered Neymar an attractive contract in the summer of 2016, and he is believed to have received it well.
Neymar had stated he was happy at Barcelona
In Brazil, the belief is so strong that PSG will be his destination this summer, that they state that 'the airport that Neymar will return to after the tour in the USA will be Charles de Gaulle in the French capital', and not El Prat, in Barcelona. While Neymar is in the United States, his father is in Barcelona, prepared for a possible trip to Paris in the coming days.
In public, Neymar retains that he is happy at Barça. He answered questions for Goal on Tuesday, when speculation surrounding his move to PSG was particularly rife.