Boateng to wear a shirt in honour of Nouri
Kevin-Prince Boateng will wear a special undershirt to pay tribute to Nouri, who has suffered permament brain damage after collapsing during an Ajax match.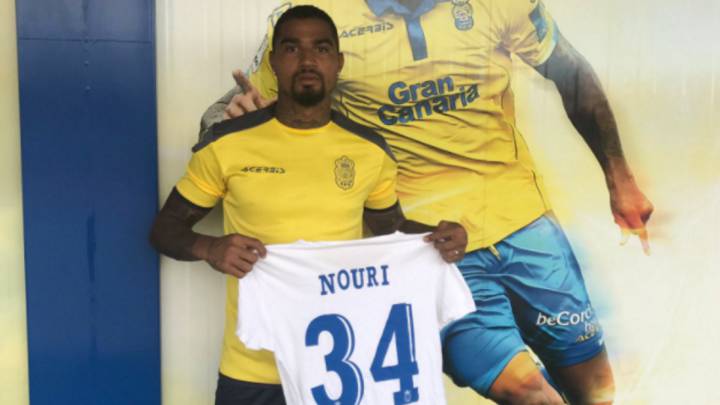 Kevin-Prince Boateng will pay tribute to Abdelhak Nouri by wearing a shirt in his honour throughout the 2017/18 LaLiga season.
Nouri collapsed in Ajax friendly
Nouri, 20, collapsed on the pitch during a friendly between Ajax and Werder Bremen in early July and was placed in to an induced coma. Ajax confirmed that he suffered serious and permanent brain damage as a result.
Boateng to pay tribute
Boateng will wear an undershirt beneath his Las Palmas top, carrying the message 'Praying 4 you'.
The Ghanaian midfielder signed a long-term contract extension at the Canary Islands club this summer.