Transfer market live online: Sunday 23 July 2017
Rumours, transfers, speculation and done deals: all the summer comings and goings in LaLiga, Premier League, Bundesliga, Serie A, Ligue 1 and beyond.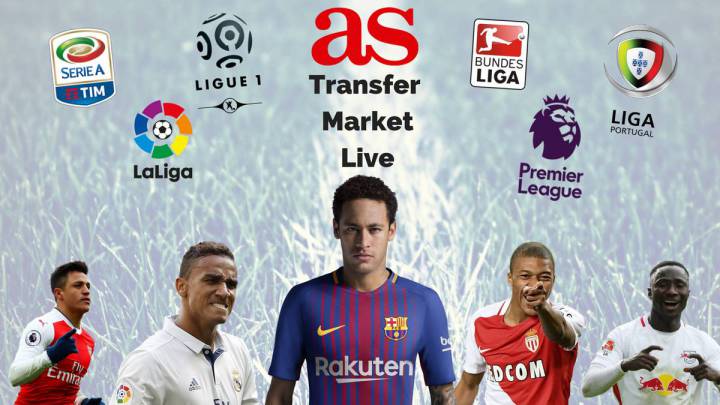 Once again in the summer transfer market, clubs around Europe are cranking up their efforts to find those perceived missing pieces of their footballing jigsaw puzzles. Join AS English for live transfer news throughout the day as we keep you up to date on all the movements happening in European leagues and beyond. Rumours, talks, expected deals, completed signings, contract extensions - it'll all be covered right here.
Transfer market live: Sunday 23 July 2017
According to Corriere dello Sport, Lazio are preparing a seven-million-euro bid for Espanyol striker Felipe Caicedo.

 Deportivo have made an audacious attempt to re-sign Arsenal striker Lucas Pérez. The Galician club have offered a ten-year contract, which includes a role upstairs at the club upon retirement. Read the full story. 

Good morning! We start with a done deal...