Mourinho: "Bale? I'm open to the idea of strengthening my squad"
Manchester United's manager was asked about whether he would be interested in signing Real Madrid's Gareth Bale, who he joked with the other day.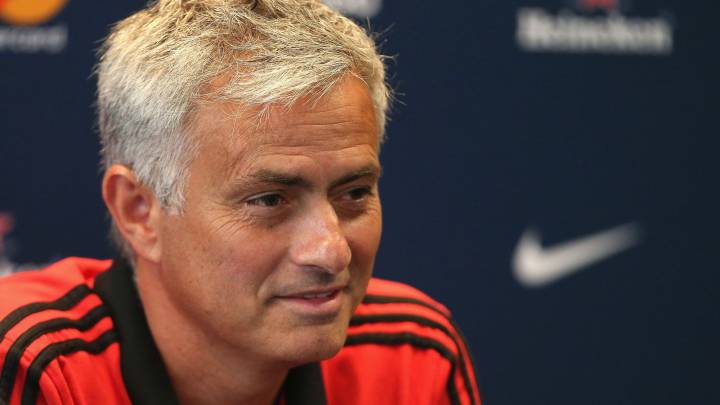 Manchester United manager José Mourinho took questions from the media on the eve of tomorrow's game against Barcelona at FedExField, Maryland. One of the questions put to the United boss was whether he would be interested in signing a player who has long been linked to the Red Devils - Real Madrid's Gareth Bale. On Sunday, Mourinho and Bale greeted each other in the players' tunnel at the Levi's Stadium and Mou was heard to jokingly say: "I can't buy you because you don't talk to me..." - insinuating that it's up to the player to go public and express a desire to join United.
Mourinho responds to question about the possibility of Bale joining United
After what you said to Bale the other day, can you confirm that United are keen to sign him? "(Laughs)"I'm happy with my squad but I'd like to have two more players – a midfielder, who would give me more options and more balance to the team. The other one, is an attacking player – especially one which can play on the wings – which would also give me more attacking options. But I never speak about players who belong to other teams. I don't like it when other managers come along and say they like one of my players – that's not the correct thing to do".

Barça: "We will be up against a side with a new coach who knows what he has to do. It's the best way for us to bring the pre-season tour to an end. After this, we will be in official competition and looking to win trophies; it's a good way to bring our time in the United States to an end. It's better to face Barça now rather than later on".
Positive evaluation of United's pre-season
United's pre-season: "The team is growing how we want it to. We put in a great game against Madrid. In the first half we dominated a side who, apart from Sergio Ramos and Cristiano Ronaldo, field all of their first choice regulars".