Barcelona president tells PSG to pay release clause for Neymar
Josep María Bartomeu spoke with ESPN about the current Neymar situation, El Clásico Miami, Valverde, Coutinho, Messi and more...
The president of FC Barcelona, Josep María Bartomeu, appeared on the ESPN programme 'Jorge Ramos y su Banda' ahead of the International Champions Cup game against Real Madrid in Miami. As well as the game Bartomeu spoke about a number of issues surrounding his club currently making world headlines.
Barça's USA projects
The Barça president spoke about the importance of football in the United States and how the club had been building its presence there for some years:
"We have been conducting business in New York and have academies and schools there. We want to show how football can be used as a way of integration in all its senses." He also stated that they are looking for a women's team, expected in California, as part of their attempt to "make the Barça brand better known".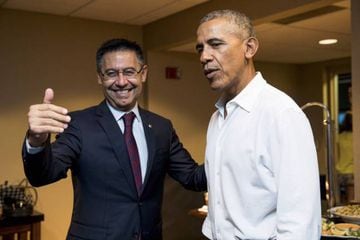 Keeping Barça successful, keeping Neymar
"Every year we strive to have a competitive team, one which allows us to achieve a lot of success. Some years this works out well, others not. But our intention is always to be the best".
"We want Neymar to stay, but release clauses exist. If he wants to leave, they pay the money and he goes".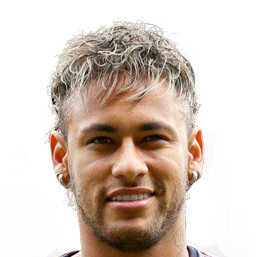 Contrary to many reports, Bartomeu said that the conversation between the two of them had not yet taken place.
"We have not spoken. When we get back home we will sit down with him. With any money that comes in for him we will strengthen the team".
PSG actions and Coutinho interest 
On the topic of PSG's moves directly, the president sent a clear message:
As the Neymar situation has developed, so too has the speculation about possible replacements for him and one name has been Liverpool's Philippe Coutinho. The president kept his cards close to his chest:
"He is a great player, but we can't say anything. You have to be discreet".
Messi and Valverde
On two key figures that will definitely be at the club for the coming season he was able to open up more. Lionel Messi has been an integral part of the club over the years and Bartomeu was pleased to confirm that the Argentinian had signed a new contract. On new manager Ernesto Valverde he said:
"He wants a competitive team and he knows very well what it still needs. More players will come in, someone central for sure".
El Clásico Miami
Although only a glorified friendly, the president was very much looking forward to El Clásico in Miami:
"We want to win it. Any game [against Madrid] is hugely competitive. I hope it's a great game and that everyone enjoys it":