Jürgen Klopp on Barça target: "Coutinho? No means no"
The Liverpool coach spoke to reporters ahead of his side's Audi Cup participation and made short shrift of questions surrounding his star player.
Liverpool boss Jürgen Klopp spoke to reporters ahead of his side's outing the in the Audi Cup in Germany, where they will play Bayern Munich on Tuesday for a place in the final against either Atlético Madrid or Napoli.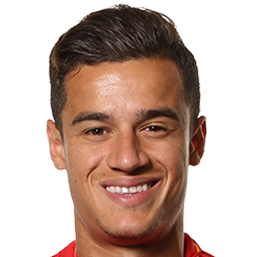 Pre-season: "We haven't had a lot of breaking in yet, we're in a similar position to Atlético. The season is just around the corner now and we have to start going at full speed."
Rivalry with Bayern: "There is no problem with coming to Munich, I felt comfortable playing here, I came here with other teams and this hasn't got anything to do with Dortmund… It's a spectacular stadium, the pitch is in great condition and it's a big challenge."
Klopp: "Liverpool are going to go for Premier League title"
Premier League title: "We are going to go for the title. It will be difficult, but we are feeling very good and we have a very good team. If we are lucky we can play even better and it will be an important step to see what we can do against Bayern, who are a top team."
Coutinho to Barça: "There is no news about Coutinho. The word is 'no' and there are no other interpretations of that word."