Barça give Neymar green light to leave if clause is paid in full
The Catalan club have issued a statement informing Neymar and his father that they will have to find 222 million euros for the player to move to PSG.
An hour after Neymar left Barcelona's Ciutat Esportiva training complex – seemingly for the final time after bidding his teammates farewell – the club have issued a statement on the player's projected move to Ligue 1 side PSG.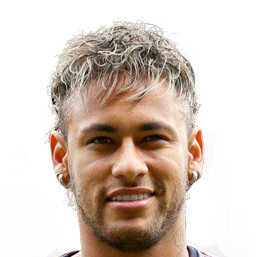 Neymar was accompanied to the club offices by his father and Barça employee André Cury, who is the Neymar family's right hand man within the club structure, where the Brazil star met briefly with Josep Maria Bartomeu and said his goodbyes to other staff and executives before leaving without any comment for the waiting press.
Neymar faces LaLiga obstruction to PSG transfer
It is expected that Neymar will travel to London for a few days until a representative visits the LaLiga offices in Madrid with a bank draft for the full amount of his release clause – 222 million euros. Once this amount has been desposited, and assuming LaLiga accept the payment, Neymar will be free to travel to Paris to undergo a medical and finalise his transfer to PSG as the freshly minted most-expensive in football history.
On the other side of the coin, Barcelona also stated that a bonus payment of 26 million euros to Neymar's father relating to the player signing a contract extension last October has been frozen and will remain in the hands of a notary until the matter is concluded.
It also remains to be seen how the payment is presented to LaLiga. PSG can opt to pay the full amount and see if LFP chief Javier Tebas reneges on his promise to reject it, or they could offer a player on a free transfer in order to offset some of the tax costs the deal will impose on the Ligue 1 club.