Who got who? Champions and Europa League playoff draws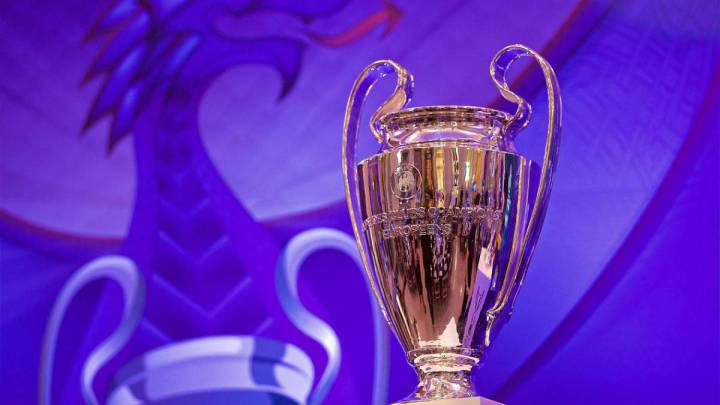 The Champions League and Europa League playoff stage draws were completed in Nyon on Friday, with Spanish sides Sevilla and Athletic Club being paired with Istanbul Basaksehir and Panathinaikos respectively.
Ten teams will progress to the group stage with Play-Off round matches will be played on Tuesday 15 August with the return leg taking place one week later on Tuesday 22nd August.
This year's Champions League final will be staged at the NSK Olimpiyskiy National Sports Complex in Kiev on Saturday 26 May 2018. The draw for the group stage will take place on August 24.
---
Europa League Play-offs
Europa League Play-Off matches will take place on Thursday 17 August with the return leg the following week on Thursday 24 August.
Winners will automatically go into the group stage draw, which will take place in Monaco on 25 August at 13:00 CEST.
This year's final will be played in Lyon, France at Parc Olympique Lyonnais.
Well, that's it then. Join us for the group stage draws on August 24!
And the first raft of games...

Here is the draw in full:

Well, we're all for trimming the hoo-ha of these draws as a general rule but have never quite witnessed anything like that... it's all over as quickly as it started. Cutbacks at Uefa?
AEK will have the opportunity to enjoy the medieval delights of Bruges...
Ajax - Rosenborg is an interesting match-up...
Marseille will play Domzale...
Athletic Bilbao have been handed a tricky one... Panathinaikos
AC Milan have been drawn against KF Shkëndija...
It looks like Everton have got Hadjuk Split...
22 ties to be decided... and quite how they're doing it is a bit of a mystery. They seem to be drawing two match-ups at a time.
Here we go, balls in the pots...
We are back in Nyon and the Europa League draw is up next!
And that's that, not much fanfare at Uefa HQ there and we now await the Europa League draw at 13:00 CET...
That leaves us with Sporting against Romanian champions Steaua Bucharest...
Hoffenheim are plucked out next and they will play... Liverpool!
Napoli up next... and the Italians will play Nice!
Young Boys will run free against CSKA Moscow...
İstanbul Başakşehirl first out and they will face... Sevilla!
The league route coming up next...
Hapoel Beer-Sheva versus Maribor is the final tie from the champions route draw.
Celtic are next up, and they will play Astana.
Third tie coming up... and it's Olympiacos versus Rijeka, the surprise winners of the Czech league last season.
Next up are Apoel, with the Greek side paired with Slavia Prague...
Qarabag are the first team out of the bowl, and the Azerbaijan champions will face Copenhagen.
Ok, here we go... the champions route sides are up first
A Uefa suit has emerged in Nyon and the preamble is underway... the assembled club dignatories shift nervously in their seats as they await their fates.
Nice, Hoffenheim, Steaua Bucharest, Young Boys and Istanbul Basaksehir are also Liverpool's potential opponents, with the Anfield club back in the big time after a brief absence.

Apparently, Astana is twinned with Nice, which would have been nice, if they were able to be drawn together. Being a planned city, we were rather disappointed to discover it is not twinned with Milton Keynes, the UK's premier spot for concrete cow watchers.  
Now, we'll admit we're not too familiar with the teams in the unseeded pot who qualified through the champions route, but we do know that Baku, the home of Azerbaijani champions Qarabağ, is called the "City of Winds," which could mean a problematic trip for one of the seeded teams.
Sevilla are seeded for today's draw and can be drawn against the following possible opponents: Steaua Bucharest (Romania), Young Boys (Switzerland), Hoffenheim (Germany), Nice (France) or Istanbul Basaksehir (Turkey).