Former Spurs ace Robbie Keane joins Indian Super League side Atletico Kolkata
Irish football legend Robbie Keane will be featured in the fourth season of the Indian Super League, scheduled to begin in in November.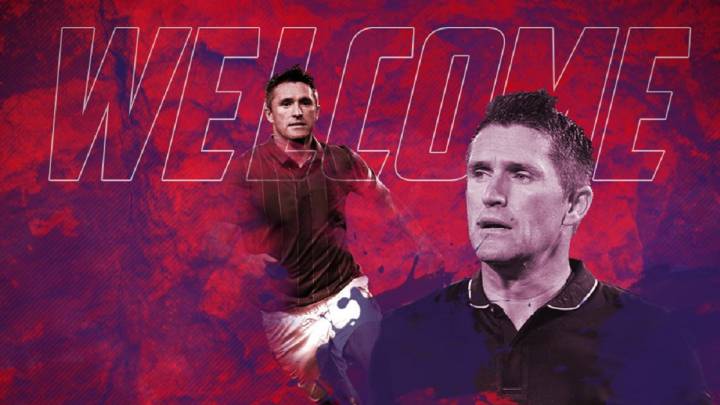 On Friday, Atletico de Kolkota, two-time champions of the Indian Super League, announced the signing of Irish historic top scorer Robbie Keane.
The 37-year-old forward, who among other teams played for Tottenham Hotspur, Liverpool, Celtic and West Ham, scored 68 goals in 146 while serving for the Republic of Ireland.
Keane was a free agent since his contract with Major League Soccer (MLS) club LA Galaxy ended in December 2016.
Keane says it's a 'great pleasure' to join Atletico de Kolkata
The Irish striker, mentioned that an opportunity at the ISL appeals perfectly to him.
"At this stage of my career, the offer to experience a new league and culture in Asia appealed to me. To join the current Indian Super League champions is a great pleasure and through hard work I hope to bring the ATK fans more success."
Reunion with Teddy Sheringham
On 14 July, it was confirmed that former Spurs striker and Keane's team mate, Teddy Sheringham, will be coaching Atletico de Kolkota for the 2017-2018 season.
Sheringham mentioned that Keane's presence at ATK will be of benefit to the club and to its young footballers.
"His enthralling skills with the ball and willingness to take on the opposition without inhibition is an asset for any team. I am sure ATK's striking abilities will be bolstered with Robbie in the side. I am sure the young Indian players we have selected from the domestic draft will learn from him about the way he goes about preparing for a major tournament like ISL."
Keane is considered as one of the best forwards in Premier League history. After leaving England, he played in the MLS, scoring 92 goals in over five seasons for LA Galaxy.
The Indian Super League was founded in 2013. It ran from October to early December with finals being played in mid-December, however, from the upcoming season, it will run from November to April.