Ian Rush: "Returning to the Premier League would be a backward step for Bale"
The ex-Liverpool and Wales striker feels that Bale has become a better player during his time with Real Madrid: "If he's happy then he should stay in Spain".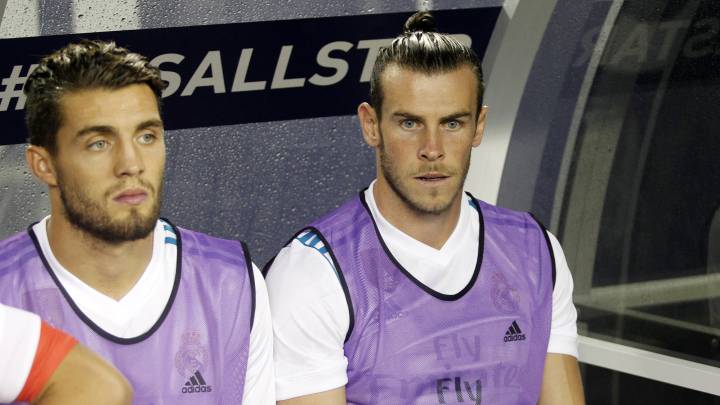 Former Liverpool and Wales striker Ian Rush gave his opinion on whether Gareth Bale should leave Real Madrid and chance his arm at another club. Rush believes that it would be a step backwards if Bale were to return to the Premier League as rumours place Bale possibly returning to England should Real Madrid sign Kylian Mbappé.
Rush's advice to Gareth Bale
"If he's happy then ­Gareth should stay in Spain, 100 per cent. He has improved as a player" Rushie told the Irish Mirror. "He's got great players like Cristiano Ronaldo to keep ­learning from. There are not many better clubs in the world than Real Madrid. I know that if he decided to come to England he would have the choice of all the top clubs here. Manchester United, ­Manchester City, Chelsea, Arsenal and Liverpool would all want him. There's always a time and a place to come back but I don't think it should be now. He is still relatively young".

Rush added that there is plenty of time for Bale, who turned 28 just a few weeks ago, to come back to the Premier League. "The Premier League is so tough. There are no games in which you can switch on the cruise control", Rush continued. "The ­demands are the hardest in the world. The reason why English clubs haven't been doing well in Europe in recent seasons is ­because of this. Real Madrid and Barcelona can rest players in certain games and still win. You can't do that in England so the ­season is a real grind.Gareth is able to fine tune his game in Spain. He is rested at times but if he came back to England, say for ­Manchester United, he would be playing week-in, week-out. Also there's every chance that Real Madrid, who have won the Champions League two seasons running, will at least reach the semi-finals and final again. You can't say that with any certainty about any English club Gareth joins".
Bale is better player now, says Rush
Another reason why Bale would benefit from staying with the Spanish and European champions, says Rush, is that he is surrounded by the best talent in the game. "I've seen huge ­improvements in Gareth's game. He is stronger physically, he is a better header of the ball. Look at Ronaldo when he heads the ball – now you can see similarities in Gareth's technique. They are both devastating in the air. Unless he was really unhappy there's no advantage in coming back home", Rush concluded.