NFL
New England Patriots become first NFL team to purchase their own aircraft for road games
The Super Bowl Champions have decided to cut costs by buying their own Boeing jets to fly around the United States during the NFL season.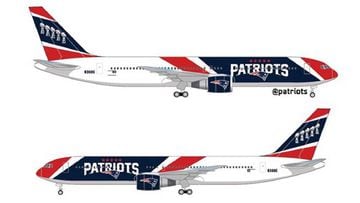 The Robert Kraft-owned team fly to destinations such as Denver, New Orleans and Houston next season and the planes, which reportedly cost between $5 million and $65 million, have been purchased to offset some of the pricing costs. Much like at any position on the football field, one plane will be the starter and the other held in reserve if and when it's needed.
The report suggests that NFL travel can cost a team anywhere up to $4 million per year and that cost is increasing every year. It is becoming more expensive to charter flights and the Patriots have decided to cut out the middle man. The purchase of the planes will also help with players' comfort and recover. CBSSports wrote about LeBron James' recovery process and the difficulty of playing so many games on the road as a top athlete and the Patriots are hoping to improve performance with the idea.
According to ESPN, the Patriots will make the planes available for rent during the offseason when they are not needed but are unsure as to how publicly they will advertise the jets.