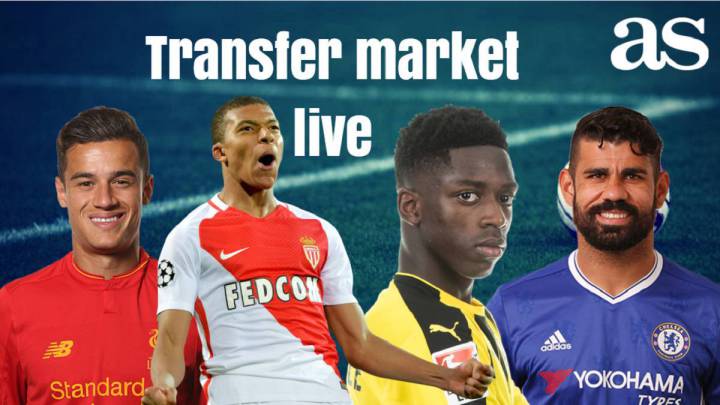 Once again in the summer transfer market, clubs around Europe are cranking up their efforts to find those perceived missing pieces of their footballing jigsaw puzzles. Join AS English for live transfer news throughout the day as we keep you up to date on all the movements happening in European leagues and beyond. Rumours, talks, expected deals, completed signings, contract extensions - it'll all be covered right here.
Transfer market live: Tuesday 15 August 2017
Aligned to the last transfer, Everton's Gareth Barry is now West Brom's Gareth Barry
The Premier League is set to take the transfer bull by the horns next month when it is expected the 20 clubs will approve a shorter window for moves within the division, with the sales period to end a week before the season starts.

There are plenty of clubs interested in Barcelona's Sergi Roberto, who may find himself squeezed out at Camp Nou after the arrival of Paulinho.

There's also news about Alexis Sánchez, with Manchester City set to "test Arsenal's resolve" with a 60 million euro bid for the wantaway Chile star. To be honest, if reports of Alex Oxlade-Chamberlain being valued at 35 million are accurate, and given the wedge Philippe Coutinho is currently attracting, we'd suggest Arsenal will tell City to come back with at least 20m more.

Good morning and welcome to our daily live transfer ticker, bringing you all the latest rumours, speculation and hopefully a done deal or two.