Real Madrid fans prepare protest against officials in Bernabéu
Social networks have been used to bring together Madridistas for a massive white hanky protest to show their feelings over the treatment of star player Cristiano RonaldoUEFA Champions League group stage draw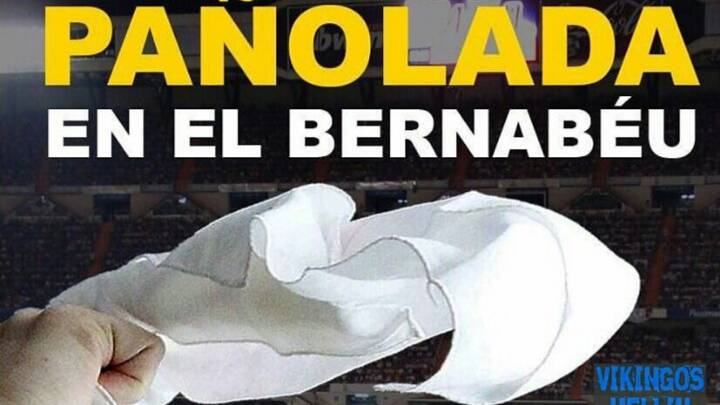 Real Madrid face Barcelona on Wednesday night in the second leg of the Spanish Super Cup at the Santiago Bernabéu stadium and the home fans are planning a massive white hanky protest against the officials following perceived bad decisions against their club and, more specifically, the recent sanctions placed on Cristiano Ronaldo.
Bernabéu white hanky protest
The protest, known in Spanish as a 'pañolada', will see those fans who choose to participate waving white handkerchiefs to show their anger towards Ricardo de Burgos Bengoetxea, the referee of the first leg in the Camp Nou and a general feeling of unfairness. José María Sánchez Martínez will be the man in the middle on Wednesday night for the return who will witness the scene first hand.
The message being shared asks fans to take out their handkerchief when the three officials come out onto the pitch as a protest against those officials that have made Real Madrid suffer and at the injustice of the sanctions given to Cristiano. It ends by saying Madridistas shout together "Enough already!"
Cristiano's two yellows and a shove
It was close to the end of the first leg when Madrid's number seven was shown a second yellow after being adjudged to have simulated a foul against him. After already being carded for taking off his shirt after scoring Madrid's second goal of the night, a red was brandished and in his frustration Cristiano shoved the referee. This final action by the player currently sees him facing an extra four-game ban, five in total. Real Madrid said they will appeal the decision, something manager Zinedine Zidane believes was harsh.
It is unknown if large numbers of Los Blancos' fans in the stadium will join in with the protest.