Kylian Mbappé left out of Monaco squad to play Metz
The France international has been omitted from Leonardo Jardim's squad after spending last week on the bench amid rumours of PSG move.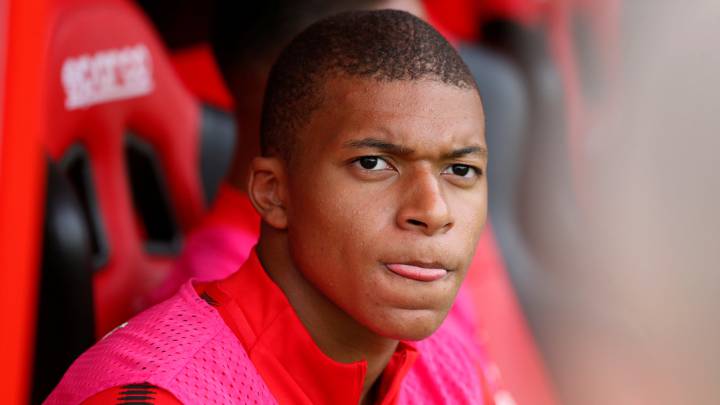 Kylian Mbappé has been left out of Leonardo Jardim's Monaco squad to play Metz this weekend, the club has confirmed.
Jardim said in his pre-match press conference that the 18-year-old France striker's projected move to PSG "is not 100 percent confirmed" but after spending last weekend's victory over Dijon on the bench – which Jardim said was a "decision made by the club" – this latest omission suggests that the Ligue 1 champions are becoming increasingly resigned to losing their star player before the end of the transfer window.
Jardim: Mbappé "not in good form"
Jardim added of Mbappé's exclusion that the player "is not in good form at the moment," which could be interpreted as a euphemism for the player's reported desire to leave the principality.
The Monaco boss has included former Lyon forward Rachid Gezzal in his squad for the first time this season after the Algeria international joined on a free transfer earlier this month, as well as club captain Radamel Falcao, who bagged a hat-trick against Dijon and celebrated the birth of his daughter on Thursday.