Atlético Madrid plotting raid on Real Madrid's Marcos Llorente
Both his father and grandfather played for Atlético. His retention fee is 200 million euros and Atlético are prepared to negotiate with Real Madrid for the midfielder.
Marcos Llorente's qualities haven't gone unnoticed at Atlético de Madrid. The Rojiblancos' technical department have been impressed with the 22-year-old Real Madrid midfielder and the player knows that Atleti want him. But prising him away from their city neighbours won't be a simple task. Llorente's buy-out clause is 200 million euros which means both clubs would have to sit down to negotiate a fee. Atlético's Director of Sport Andrea Berta believes that Llorente would be able to adapt to Diego Simeone's system as he is LaLiga's most effective ball-winner. Atleti are not the only club who have an interest in Marcos Llorente - Barcelona, Sevilla and PSG have sounded out the player's situation. At Madrid, Zidane views Llorente as an option for when Casemiro is injured, suspended or needs to be rested.
Marcos Llorente's madridista roots
Llorente comes from a family steeped in Real Madrid history although with links to Atlético too - his father, Paco Llorente played for Atlético; his maternal grandfather, Ramón Grosso spent a season on loan with Atleti in 1963-64, strengthening a team which was on the brink of being relegated. So no one in the family would throw their hands up in despair to see him slipping on the red and white shirt of Atlético.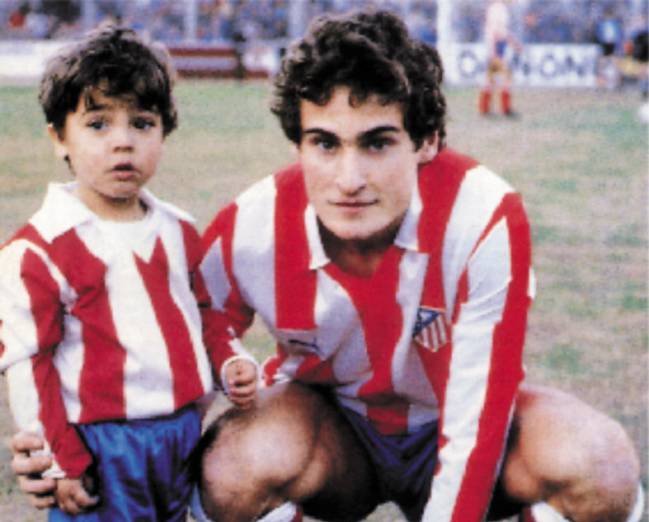 Atlético will attempt to sign Marcos Llorente in spite of FIFA ban
Atlético know that luring the young midfielder away from Madrid would be an extremely difficult operation but they are prepared to give it a try. When Theo Hernández crossed town to join Real Madrid, Marcos Llorente's name was mentioned during negotiations. The FIFA transfer ban impeded Atlético from persisting with their attempt to sign the midfielder but the club still have a paln on the back burner. Llorente would not be able to play for Atlético now but would be able to in January when the transfer ban is lifted. Marcos Llorente has said on several occasions that he admires what Simeone has done at Atlético, and considers the Argentinean coach to be one of the best in the game. We'll see whether El Cholo can pull off what would be the coup of the year...