Rooney winds up a few "familiar faces" at Manchester City
The Everton striker was on target at the Etihad and felt the wrath of a few City season ticket holders - the same ones he upset the last time he scored there with United.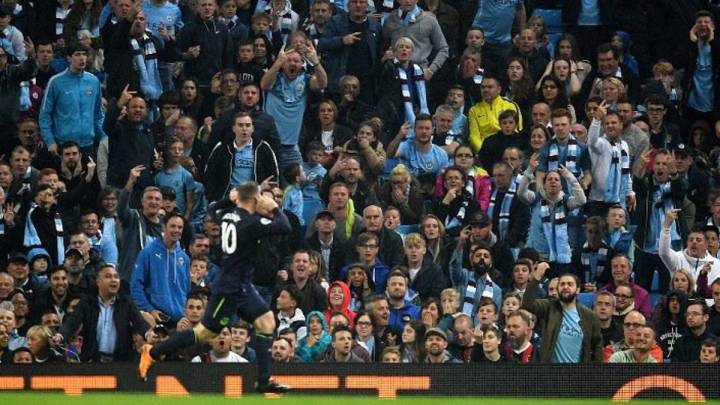 For Wayne Rooney, few things are sweeter than scoring against Manchester City. Last night he found the target once more against City - his 12th goal against one of his favourite victims, this time, with Everton. It was also a significant strike for Rooney as it brought up his 200th goal in the Premier League.
Rooney, the scourge of City fans
One of the photographs of Rooney celebrating shows City fans taunting the player as he wheeled away with his hands cupping his ears. A few hours later, an almost identical photograph appeared with Rooney celebrating a goal for United in the Manchester derby - in the background, the same City season ticket holders can seen mocking the player. Not that Rooney cares - after the game, he posted the pic on his Twitter account and wrote: "Always nice to see a few familiar faces".
City fans will have to endure Rooney, his goals and mickey-taking for some time to come...