Barcelona raise their offer for Dembélé to 130 million euros
The Catalans make an improved bid for the French forward but Borussia Dortmund won't budge for any fee under 150 million.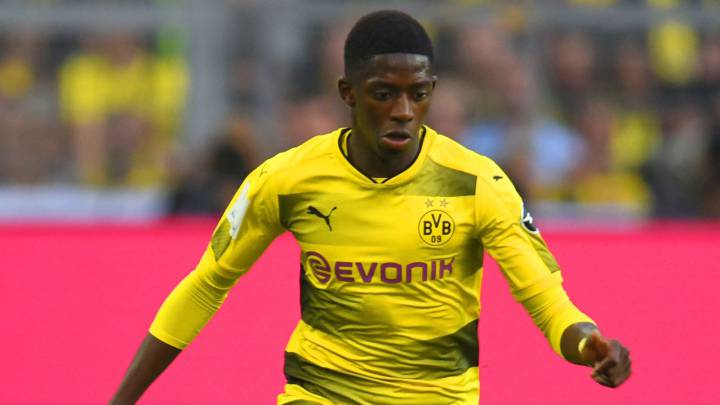 Barcelona don't appear to be willing to give up on landing Ousmane Dembélé. According to Sky Deutschland, the Catalan club have presented a second offer of 130 million euros for the player - 30 million more than their previous bid. But it is still short of the 150 million euro asking price which the German outfit have put on Dembélé, and they are refusing to listen to any offers lower than that figure.
Barcelona face key week to land Dembélé
Borussia Dortmund have set a time limit on negotiations and if no agreement is reached by the end of this week then Dembélé will be staying where he is.
Barcelona meanwhile, are close to completing the signing of Seri and have ex-Real Madrid winger Ángel Di María in mind if they fail to land Dembélé or Philippe Coutinho. It looks as though they have thrown in the towel in their bid to sign the Liverpool player although they could table one last bid before Thursday's Champions League draw in Monaco. Liverpool insist that Coutinho is not for sale and the British press report that the Merseysiders have rejected a 125 million euros offer for the Brazilian.