Messi and Piqué prod Barça through photos with smiling Neymar
Lionel Messi uploaded a picture of himself and Suárez alongside Neymar, now of PSG, on the same day that Barça stated their intention to sue the Brazilian.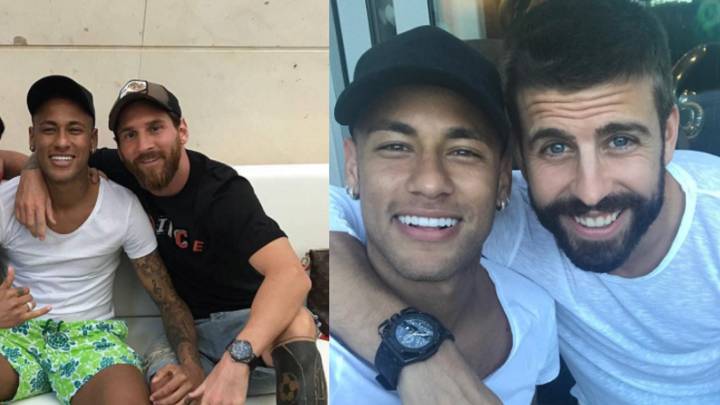 On the same day that Barcelona announced that they will sue Neymar for a breach of contract, the club's star players took to social media to show their ongoing friendship with the Brazilian star.
Neymar: Messi and Piqué in tacit show of support
Lionel Messi uploaded a picture of the erstwhile 'MSN' attacking trident, with Neymar flanked by Messi and Luis Suárez and smiles all around. The Argentine accompanied the picture with an ironic message for Gerard Piqué: 'he's returned', a reference to Piqué's 'he's staying' tweet when speculation linking Neymar to PSG was particularly rife.
Neymar later uploaded a picture of himself alongside Piqué, who was recently criticised by Pep Segura, the general manager of the Camp Nou club. Dani Alves, whose departure from Barça in 2016 was not entirely amicable.
Beneath the joviality of Neymar's birthday celebration, the photos could be construed as a tacit declaration of opposition against the Barcelona board. The timing of the photos, just hours after Barça stated their intention to sue Neymar, could merely be coincidence. Yet given the context of tension between the players and the board, it may well have been a more pointed statement.