Piqué wins 129,350 euros in poker tournament in Barcelona
Barcelona and Spain footballer Gerard Piqué pocketed major winnings at the Pokerstars Championship Barcelona on Thursday.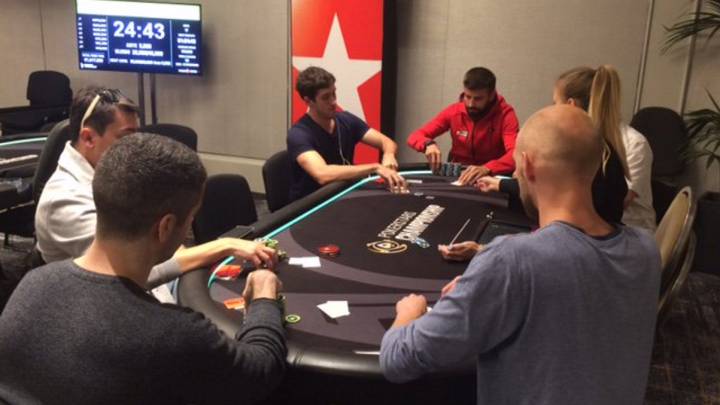 Barcelona defender Gerard Piqué showed that his talents extend beyond the football field by winning just under 130,000 euros in a poker tournament in the Catalan capital on Thursday.
The Spain international pocketed 129,350 euros after coming fifth in a No Limit Holdem event at Casino Barcelona, held as part of the Pokerstars Championship Barcelona.
Piqué has track record of major poker wins
The 66-person tournament, which cost 25,000 euros to enter, is by no means the first time that Piqué, 30, has claimed healthy prize money at the poker table.
In 2011, he won just over 40,950 euros while competing in the forerunner to the Pokerstars Championship, the European Poker Tour, before netting 21,150 euros in 2013 and 31,700 euros last year.
---