Philippe Coutinho despairs as Liverpool rebuff Barça again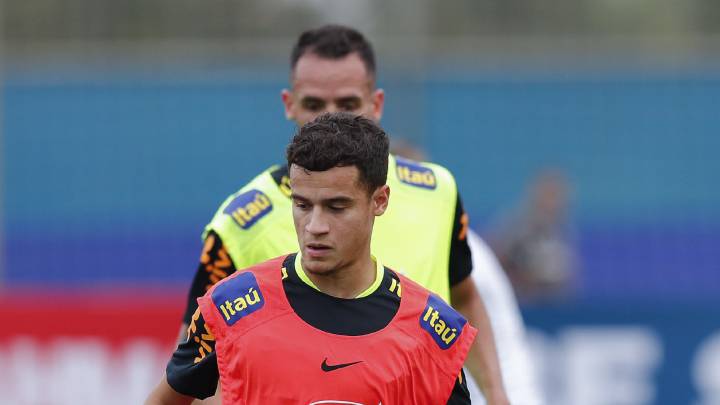 Liverpool continue to stubbornly resist every Barcelona attempt to sign Philippe Coutinho, despite the player's own wishes to join the Blaugranas. The Brazilian has seen how the club is resolute in their stance, and will not even consider opening negotiating with Barça, which has put him in an unbearable situation.
Coutinho training as normal with Brazil
Before joining up with the Brazil squad, Coutinho decided to take some time away from Liverpool to spend a few days down the East Lancs Road in Manchester where he was able to get away from the pressure. Coutinho has opened up to Liverpool's captains who have acted as intermediaries between the player and Jürgen Klopp - but with no success. Klopp has told them that the decision to sell Coutinho is not his to take - it is a question for the club to address and above his own powers. The problem is that Liverpool's owners, Fenway Sports Group, are staunchly refusing to listen to any offer for the player.
It's not an ideal situation: since yesterday, he has been training as normal with with the Brazil squad in Porto Alegre. In Monday's session he worked out alongside Paulinho and Neymar who, contrary to reports in Catalunya, have not advised him against joining Barça. CBF doctors meanwhile say the player is suffering from stress. And meanwhile in the Camp Nou offices, things continue to chug along more or less the same...