Nadal questions Murray's timing in pulling out of US Open
The world number one described the Scot's decision as a "little strange" given that the draw had been made with Federer in the opposite side.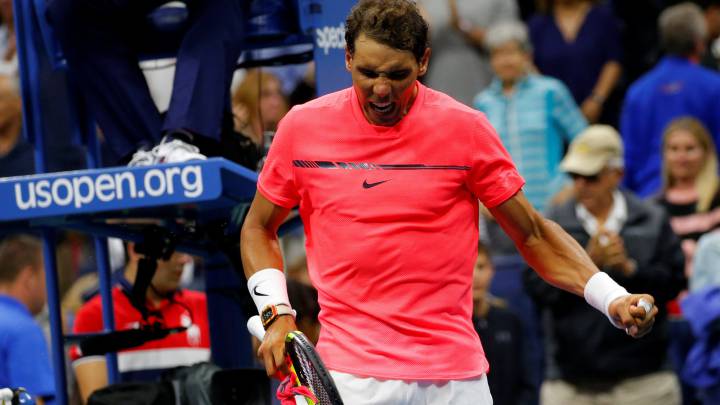 Rafa Nadal spoke to reporters after winning his first round match at the US Open against Dusan Lajovic and took the opportunity to query the nature of world number two Andy Murray's withdrawal from the tournament after the draw had been made, which meant Roger Federer remained the third seed and was placed in the same half of the draw as Nadal, setting the two favourites on course for a meeting in the last four.
"Strange? A little bit. Do you normally pull out on Saturday morning with the draw made on Friday? Normally you want to keep practising, keep trying until the last moment. You don't retire Saturday morning. You retire Monday morning or Sunday afternoon. If not, you can do it before the draw. It's a little bit difficult to understand.
"That's why I say it's strange. But of course Murray has his reasons, and the worse thing is that he will not be playing here. Injuries are bad for everybody. I know better than anyone. So I wish him a fast and good recovery. That's the most important thing."
Federer taken the distance by Tiafoe
Federer meanwhile was made to work to reach the second round by American world number 70 Frances Tiafoe, who took the 19-times Grand Slam winner the distance at Flushing Meadows.
"I think this is going to give me a lot of confidence," Federer said after his 4-6, 6-2, 6-1, 1-6, 6-4 victory. "It's important to go through all of these emotional roller coasters early. That pressure is not fun but it's what you have to go through."
The match was Federer's first since losing the Montreal final to Alexander Zverev nearly three weeks ago. He withdrew from Cincinnati with a sore back the following week.
"I was worried in the beginning from my back issue from a couple weeks ago but I loosened up," Federer said, calling his back "extremely well" and adding "it's only going to get better from here."
"To get through a five-set match you've got to be healthy. I believe this is going to give me great confidence in my game and my body."
Federer will next meet either Russia's Mikhail Youzhny, who is 0-16 against him, or Slovenia's Blaz Kavcic, 0-1 against Federer, as the Swiss chases a record sixth US Open crown.