BARCELONA
Liverpool CEO posts ironic deadline day tweet
Peter Moore posted a picture of a window cleaner perched on the outside of the club's TV studios as deadline day ticks down and Coutinho far from joining Barça.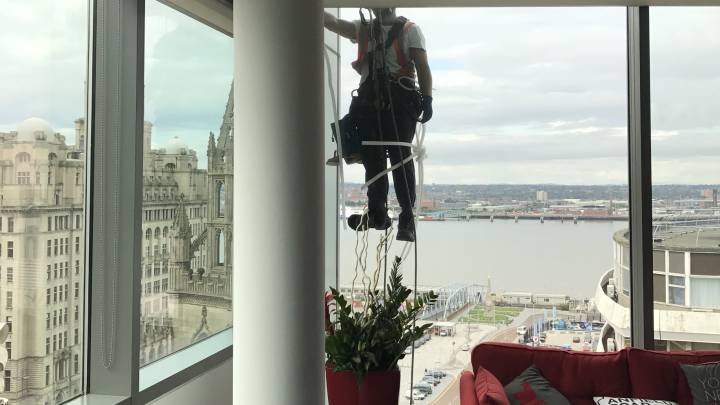 Peter Moore isn't suffering any transfer deadline day jitters. As the clocks ticks down and the market prepares to close, the Liverpool CEO took to social media to comment on the lack of activity concerning Barcelona's attempt to sign Philippe Coutinho and added a photo of the only interesting thing happening this morning - a window cleaner perched outside the club's TV studios. "I know everyone is interested in what is happening today, but this is becoming beyond ridiculous..." he tweeted ironically, possibly in reference to Coutinho's departure
Liverpool confirm Oxlade-Chambarlain capture
The Brazilian midfielder has asked Liverpool to release him so that he can join Barcelona who are reported to be ready to offer a fee close to 160 million euros for the player. Liverpool meanwhile have stood their ground, repeating that Coutinho will stay where he is.
At midday today, the Merseysiders announced the signing of Alex Oxlade-Chambarlain, who joins on a long-term contract from Arsenal. The club is hoping to add Monaco's Thomas Lemar and Southampton centre-back Virgil Van Dijk before the clock strikes 12 tonight.
In England, the transfer markets close at 22:59 tonight (23:59 in Spain) so if Liverpool do need to find a replacement for Coutinho, they would need to do so within the next few hours. The transfer deadline in Spain is tomorrow at 23:59 CEST. We're in for two frantic days...