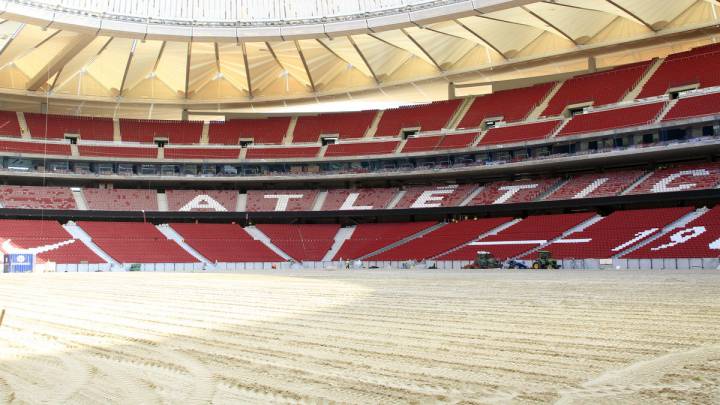 Atlético de Madrid remain on schedule for the inaugural game at their new Wanda Metropolitano stadium against Málaga on 16 September. The Rojiblancos' first home game comes in Week 4 after away trips to Girona, Las Palmas and Valencia as well as the Champions League MatchDay 1 game at Roma.
Football at grass roots level
From tomorrow, work will begin laying turf for the new pitch. Once the rolls of turf have been laid, grass will have just under two weeks to take root before Atleti play at their new stadium for the first time.
New Wanda pitch to be a reference for other clubs
Eudald Morera, a director at turf engineering firm RoyalVerd, spoke to AS about the process: "In 15 days, after laying the new turf, the pitch will be able to be played on. The turf to be used at the Wanda Metropolitano has bee cultivated over the past 12 months. The grass has to meet strict sporting criteria. The Wanda pitch should be a reference for other clubs to follow".
Elsewhere, work has started on new access points to the stadium from the M-40 motorway which should be completed in a couple of months. And former player and coach Luis Aragonés now has his commemorative plaque in position on the Wanda Metropolitano Legends Walkway.