Emery: reported remarks about Barça, Verratti are "inaccurate"
Paris Saint-Germain boss Unai Emery says an "inaccurate transcription" of his conversation with Ernesto Valverde led to a "false controversy".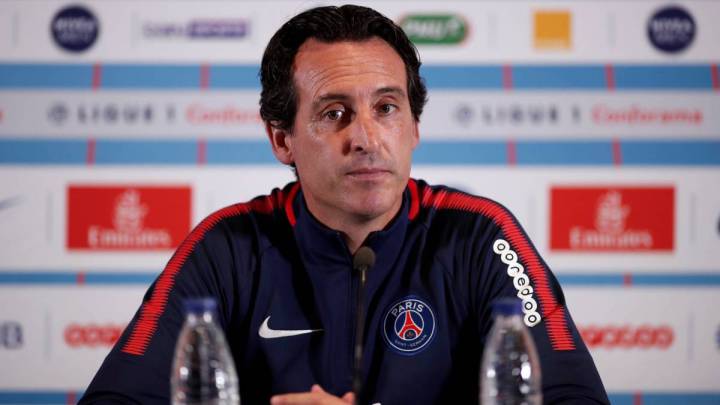 Unai Emery says the comments attributed to him over Barcelona's pursuit of Paris Saint-Germain midfielder Marco Verratti are "inaccurate".
Emery seemingly caught saying no firm Barcelona approach
PSG boss Emery was captured by TV channel Cuatro seemingly telling Camp Nou head coach Ernesto Valverde at last week's UEFA Elite Club Coaches Forum that Barça "never seriously went after Verratti", to which the Blaugrana's sporting director, Robert Fernández, on Saturday countered: "That's not true, and Unai knows it".
Fernández's response came at a press conference called to explain Barça's unsuccessful transfer window, with Verratti among the mooted signings - headlined by Liverpool's Philippe Coutinho - that did not materialise in a summer compounded by Neymar's departure for PSG.
Emery: My conversation with Valverde was misrepresented
However, Emery on Tuesday took to social media to explain that his exchange with Valverde had been incorrectly reproduced in the TV report, leading to what he described as a "false controversy".
"Firstly, Robert and I have a great friendship that goes back to Valencia," he wrote. "Secondly, we talked about Verratti two months ago and everything was made clear.
"This false controversy has arisen because of an inaccurate transcription of my chat with Valverde [...] which wasn't faithful to what I really said [in a conversation] in which we did indeed talk about Verratti, amongst other things.
"So the related reports that have appeared in recent days have no basis in reality."
---