Wanda Metropolitano: Inside the Atlético Madrid dressing room
With Atleti's Wanda debut against Málaga drawing closer, the new home of Diego Simeone's side is taking shapeNigeria B - Atlético Madrid: friendly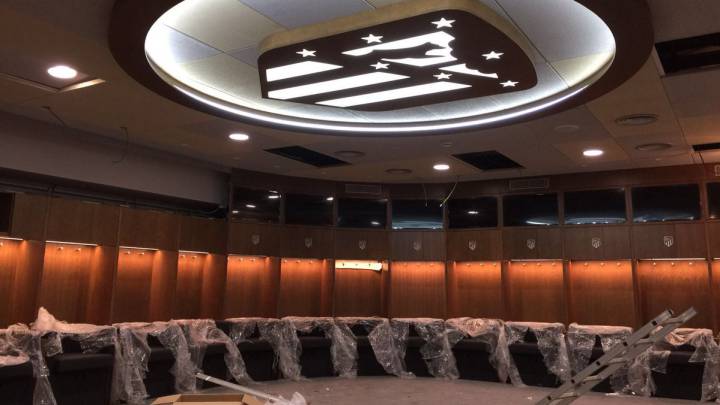 Atlético Madrid's debut at the Wanda Metropolitano is drawing closer. Los Rojiblancos will face Málaga on Saturday 16 September.
Atlético welcome new era
It will be a significant occasion for the club, and their first home match away from the banks of the Manzanares river since 1966.
Construction of their new home has been frenetic, with Atlético playing their first matches of the LaLiga season away from home to allow extra time for works to be completed.
Wanda Metropolitano dressing room takes shape
The final touches are now being applied, and a photo has filtered out of the home dressing room. Various details are yet to be added, such as individual plaques above players' spaces.
A large club badge adorns the ceiling, and it is beneath it that Diego Simeone will deliver his first pre-match speech in less than two weeks.