Neymar mocks Bartomeu: 'This president is a joke'
The PSG winger voiced his disapproval via Instagram after the Barcelona president revealed in an interview that he was wrong to trust Neymar's father.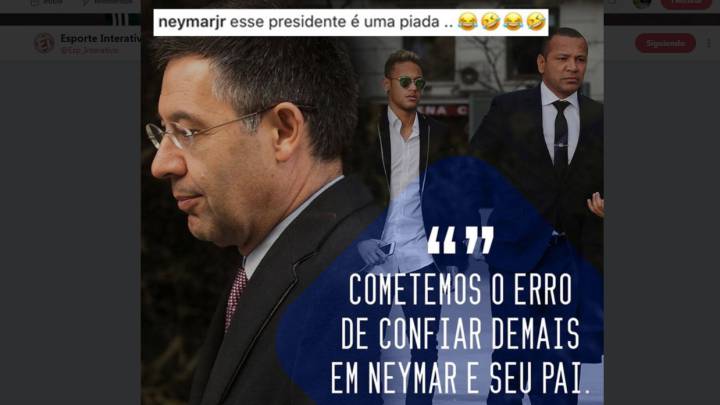 The ongoing war of words between Neymar and Barcelona president Josep Bartomeu has spread on to Instagram.
Neymar mocks Bartomeu
The Brazilian television channel Esporte Interativo posted a picture in reference to the Barça president's recent interview, where he stated that it was "a mistake to trust Neymar's father".
The 25-year-old moved from Barcelona to PSG earlier this summer in a world-record €222m deal, which has landed the Ligue 1 club in hot water with UEFA over a possible breach of Financial Fair Play regulations.
Neymar only needed a couple of minutes to respond to the post, with the declaration that "this president is a joke".
Brazil take on Colombia
Neymar posted the comment less than two hours before kick-off in the 2018 World Cup qualification match between Colombia and Brazil.