LaLiga in talks to hold international games to expand global reach
Javier Tebas says the possibility of overseas games is a real one and with the selling power of Real Madrid and Barcelona, it seems only a matter of time.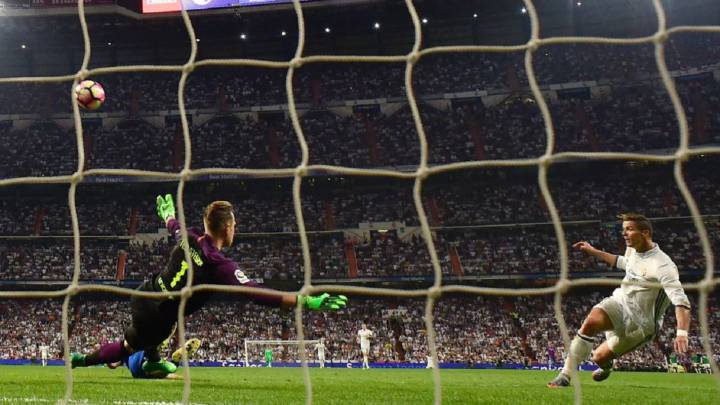 LaLiga's efforts to expand their global reach could see them hold overseas games as soon as next year as the league's directors continue to hint at the possibility, according to a report in the Financial Times.
"La Liga is global entertainment and we want to grow the international appeal of La Liga," said Javier Tebas, the league's president and a man intent on putting a dent in the Premier League's hegemony on a global scale.
"As part of that effort we are discussing the option of playing some of the league matches outside of Spain. These discussions are still in early stages, but as La Liga, we support the idea," he continued.
The July Clásico opened LaLiga's eyes to the potential of hosting games overseas with tickets selling for outrageous prices and the overall publicity making it a worthwhile experience for everyone involved. It was estimated that 650 million people tuned into the game in Florida during the summer.
The Premier League, who threw out a similar idea in the past, met emphatic resistance from fans and the media.

Adpoting the approach of NFL and NBA
The NFL have already implemented global games into their schedule with as many as three games taking place in London every year - and five wedged into the schedule this year, four in London and one in Mexico City. There was even discussions of an NFL franchise starting in England but that plan has never come to fruition. The "NFL International Series" started in 2007 with a single game and has gradually grown in stature and scope after the death of a separate, developmental league called NFL Europe.
This international approach by the NFL is only set to grow with the NFL reportedly helping out Tottenham Hotspur with the developing of their new stadium to the point that you might be able to watch a Premier League game in the afternoon and return later in the day for an evening of gridiron action.
Similarly, the NBA also host games in London and have been organising some form of international game since 2002. They have held games in China, France, Spain, Mexico and Brazil. Last season they held two games in Mexico City and one in London as they look to expand the operation.
These events tend to resemble marketing trips with week-long events to promote and sell the game to a new market. They have been criticised by many in the NFL as the short season and long-distance travel to London along with all of the equipment and team personnel can be detrimental to a team's success.
If LaLiga and Tebas see an opportunity to eat into the Premier League's audience figures and to sell their biggest stars in untapped markets, it will be interesting to see the response from Spanish media and the football teams likely to be taking part.