Rafinha faces new operation as injured knee isn't getting better
The Barcelona midfielder isn't making advances in his recovery and if his knee is no better in the coming weeks he will go under the knife for a second time.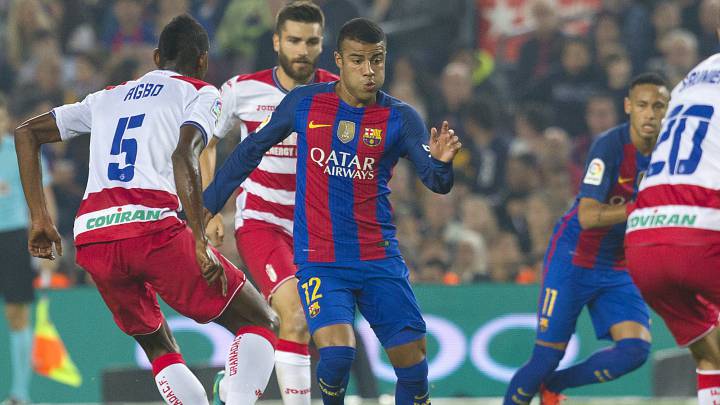 Rafinha's knee problems resurfaced at Granada's Nuevo Los Cármenes stadium at the start of April. He was forced to quit the game on 15 minutes after tearing the meniscus in his right knee - and injury which required a trip to the operating table and a spell on the sidelines. After examining the player's knee, doctors concluded that the recovery period would be short but once surgeons explored inside the knee and trimmed away the torn meniscus, the bombshell was dropped - a four-month spell on the sidelines.
Rafinha's injured knee not responding
Five months have passed since Rafinha underwent that arthroscopy and the player has yet to rejoin the group for training. According to sources at Barça, if no improvement is seen in his knee over the next few weeks, the club's medical services will consider a second operation. Rafinha is keep to return to competition to boost his chances of making the Brazil squad at 2018 World Cup Russia. At one point he was working out twice a day to speed up his recovery but stopped coming to the Ciutat Esportiva a few weeks ago to start following alternative treatment with Doctor Ramon Cugat.