Benedito collects 2,920 signatures in petition to oust Bartomeu
Despite Barça thrashing Espanyol to go four points clear of Real Madrid, there were chants of 'Bartomeu Out!' in the stands at Camp Nou yesterday.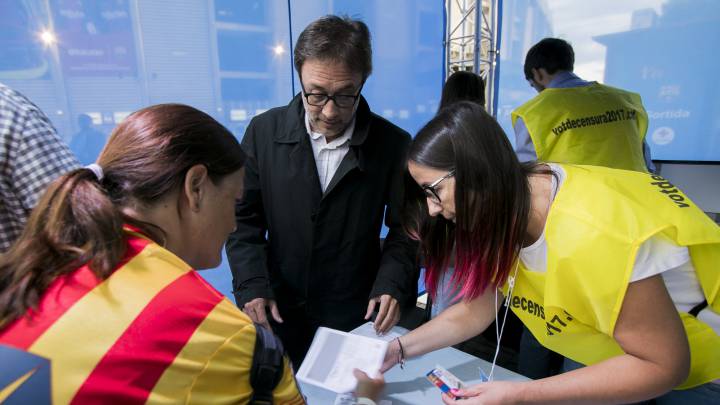 Not even a 5-0 thrashing of city rivals Espanyol - a result which puts Barça four points clear of Real Madrid could quell the feeling of indignation towards Josep Maria Bartomeu. Campaigners seeking to oust the president with a vote of no confidence had collected 2,920 signatures from club members by the end of the game. The figure was was described as "fantastic" by the canvassers, who at the same time must be aware that it still a long way off the figure of 16,570 needed to pass a vote of no confidence against Bartomeu and his board.
Barcelona fans sign no-confidence petition forms
The collection of signatures reached it's peak during the hours leading up to the game when people queued for half an hour to attend Benedito's supporters. One of the most surprising sites was seeing fans leave their seats during the match to sign the motion. Even after the game had ended, Barça fans were queuing to put their names on the petition forms.
Camp Nou turns against Bartomeu
Moments before the final whistle, as Luis Suárez fired in Barcelona's fifth goal of the night, Camp Nou errupted into chants of "Bartomeu out", "Nobita out" (in reference to Nobita Nobi, character from the Doraemon TV series).
Benedito's canvassers will be setting up their stalls outside the ground again on Tuesday ahead of Barça's Champions League game against Juventus, when they will hoping to gain more signatures. More than 72,000 spectators are expected for the Juve game - a bigger turn-out than the derby, when many people were put off by the rain or the long queues to sign the petition forms.