Iker Casillas explains his reasons for staying at Porto
The Spanish keeper had offers from other clubs during the summer but wants to win a trophy with the club he feels a debt to.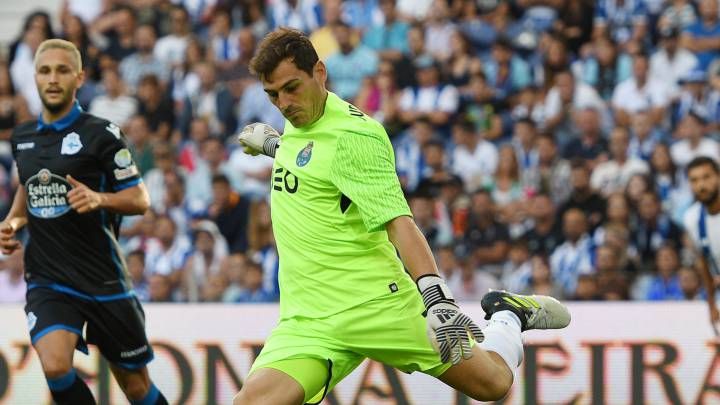 Iker Casillas gave an interview with Brazilian televisión network Esporte Interativo in which he laid out his reasons for deciding to stay at Porto this summer despite having plenty of offers from other European clubs.
Casillas: "I want to win a title with Porto"
"I stayed for several reasons," the former Real Madrid keeper said. "Firstly, things have gone well for me in the previous two years. This club believed in me and helped me to be at the top, I owe them. Secondly, because since I arrived we have finished second each season. Spending two years here and not winning a single trophy would be a sour ending. My objective and my intention is to win titles and to help Porto to continue to be an important club in Portugal and respected in Europe. That's why I decided to stay."
Now 36, Casillas shows few signs of slowing down. He remains unbeaten in Porto's first five league games and has beaten his own personal record for clean sheets at the beginning of a season. Casillas has gone 450 minutes in 2016-17 without conceding, bettering his mark from the 2010-11 season at Real Madrid when he lasted 332 without plucking the ball out of his net.