Cristiano Ronaldo straight back scoring for Real Madrid
A lot has to happen for Real Madrid's Cristiano Ronaldo to fall out of the goal-scoring groove. And he's showed it again during the five game suspension he's currently serving in LaLiga, grabbing goals in the Bernabéu Trophy and for Portugal. And he did it again on Wednesday evening against APOEL in the Champions League, opening the scoring for Real Madrid in the 12th minute from a Bale cross, and converting a penalty in the 51st minute.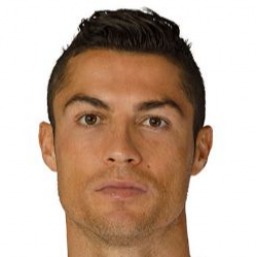 Ronaldo tends to come back firing on all cylinders
Only once, in his first year at Real Madrid, did he come back from injury or suspension lacking bite in front of the goal. He was out injured for 10 games (six in LaLiga, two in the Champions League and two in the Copa del Rey), and when he came back he failed to score in the two following matches. And in reality he didn't shine into two months later. Different times.
His reappearance in 2013/14 was very different. Back then a raised hand to Gurpegui and a clash with the referee cost him a three game ban: Villarreal, Getafe and Elche. But when he came back he scored in eight games on the trot, scoring nine and setting up four.
He went on to miss two league matches and one in the Champions League (he was on the bench for the Champions League quarter-final against Dortmund, but didn't come on) and the final of the Copa del Rey (decided by Bale's incredible run down the wing). And although when he came back he didn't score against Bayern in the semi-final of the Champions League in his first game back, he then notched in the next three.
Ronaldo's injury in the Euros
Ronaldo's most recent major lay-off until his current suspension was at the start of last season. An injury in the final of the European Championships saw him miss the European Super Cup and the first two matches of LaLiga. And when he came back he scored against Osasuna and Sporting Portugal, before heading off to his sick bed again with a bout of flu.
Ronaldo back from ban in 2017/18
And then of course is his return this season, after his five game ban, with his return in the Champions League against APOEL, and took just 12 minutes to leave the net billowing.