Zidane: "Cristiano is the best in the world, he could have scored four tonight"
Zidane spoke about Ronaldo after the game against APOEL and also assessed Ramos' chilena says, "it's weird for him, he usually scores goal with his head"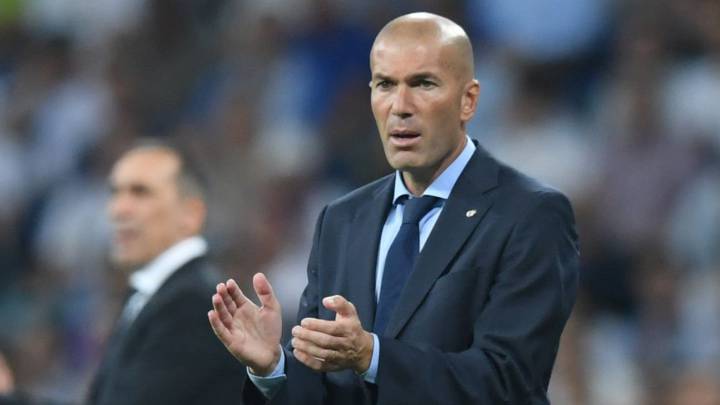 Zinedine Zidane appeared in front of the cameras after his Real Madrid side beat APOEL Nicosia 3-0 thanks to a brace from Cristiano Ronaldo and a chilena from Sergio Ramos.
"I am happy," he said, "because we got our first victory in the competition. In the second half we were a lot better. We started very well and we came away with the victory."
APOEL closed up shop in the first half: "Now there are no teams that you can think will play against you tamely. APOEL have experience and have players that are not overawed by the Bernabeu. If you switch off, they can give you a fright!"
Cristiano: "He is the best in the world. He is always there and today he might have scored four!"
Ramos' goal: "I wouldn't have been able to do that. There are few people who could manage it and normally he scores goals with his head so it's strange for him but I'm happy that he scored it."