Mourinho livid with Pogba after injury against Basel
The Portuguese coach of Manchester United is said to be enraged at the French star for ignoring medical advice about strengthening his hamstring.
In the 19th minute of the Champions League match between Manchester United and Basel, the English side lost star man Paul Pogba to injury. The midfielder, who when he signed for the Red Devils was the most expensive footballer on the planet, pulled his hamstring and had to be substituted.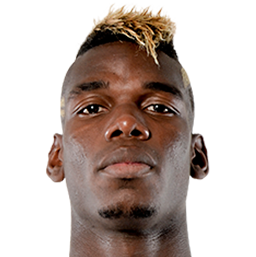 Pogba out for a month; Mourinho raging
Pogba will now be out for a month, and according to reports in England, his coach Jose Mourinho is absolutely furious with the player. That's because this is a long-standing issue, with Pogba having suffered the same injury back in March, when he was forced out for three weeks. Back then Manchester United's medical staff explained to Pogba how to strengthen the affected area and gave him stretches and exercises to do so. But the player apparently ignored the advice.
Pogba ignored medical advice
Not only did Pogba ignore Manchester United's staff's advice, he then insisted on seeing his own private personal trainer, as Duncan Castles tweeted, and Man Utd's physios think this has made the situation even worse.
Pogba to miss key games
Pogba left the ground on crutches on Tuesday night after the match against the Swiss side, and will now miss key games against: Everton, Southampton, crystal Palace and Liverpool in the Premier League and against CSKA Moscow and Benfica in the Champions League. He'll also be out for the final vital qualifying games for the World Cup with France, against Bulgaria and Belarus.