Enraged Atleti fans threaten to remove Hugo Sánchez plaque
The Mexican was one of many Atletico players with a plaque commemorating 100 games with the club in the hall of fame outside the new Wanda Metropolitamo.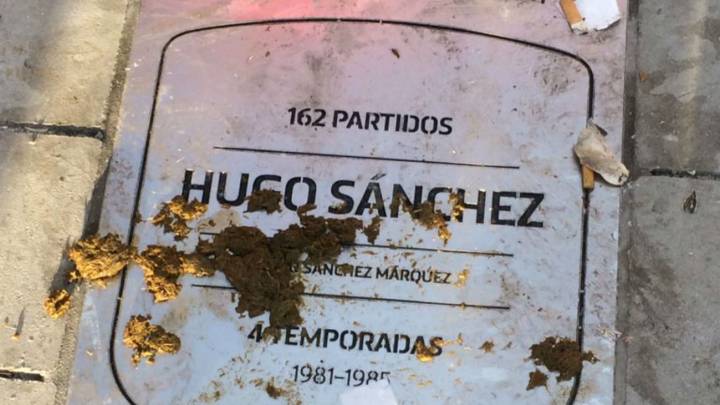 "162 games of betrayal", claimed one fan as he spat on the plaque bearing the name of Mexican player Hugo Sánchez.
The "Hall of Fame" outside the new Wanda Metropolitano was a major attraction for fans during the prelude to the inaugural LaLiga game at the new stadium with the Sanchez plaque being a source of ire for many Atleti fans for his subsequent departure from "Los Colcohoners" to join city rivals Real Madrid after 162 games in the famous red and white stripes.
Sanchez removal
Fans were also lacking enthusiasm for the Kun Agüero plaque but it failed to suffer the same level of anger, spittle, and biting comments as that of Sanchez with some fans threatening to bring tools along to the next home gane to forcefully remove the decoration.
On a more positive note, many Atleti fans lined up to have their picture taken with other 100 plus club legends such as Luis Aragones, Fernado Torres, Kiko or current club captain Gabi.