Hugo Sánchez happy with Wanda plaque despite Atlético vandals
Around the new Wanda Metropolitano stadium, heroes of Atlético Madrid were honoured with plaques on the ground. Spit and excrement have been used by fans on that of the Mexican.Europa League Final 2018: Marseille vs Atlético Madrid live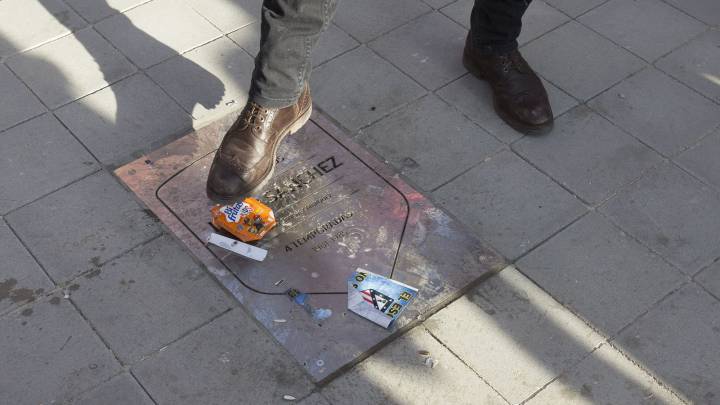 Atlético Madrid inaugurated their new home, the Estadio Wanda Metropolitano, before going on to get victory over Málaga thanks to a Griezmann goal, and in spite of all the positivity of the day (atmosphere, fans, result…) there was still room for a small detail to tarnish the occasion.
Atlético fans vandal legend Hugo's plaque
As part of the stadium build, plaques commemorating legendary players of the club were laid around the area. And for a couple of those whose departure from the Calderón were unpopular – namely Sergio Aguero and Hugo Sánchez – a number of fans made it clear that they were not happy with their inclusion.
Hugo Sánchez, who played for Atletico Madrid, Real Madrid and Rayo Vallecano, is still considered a traitor by many rojiblancos for crossing the city to their rivals at the Bernabéu. And his plaque in the walk of legends reflects this, trampled in dirt and covered in stickers, spit and even excrement to top it off. Fans have also threatened to remove the plaques themselves.
Sánchez shows affection to Atleti
Despite this, the Mexican ex-player shared his feelings on social media stating that he was happy and proud of the steps taken by the club in their move: "Congratulations Atlético for the new Metropolitan stadium. New goals, new path, new destiny, always proud and always great."
Primera B de Chile
*Update 18 de septiembre de 2017