Real Madrid vs Betis LaLiga Santander: match report, goals, action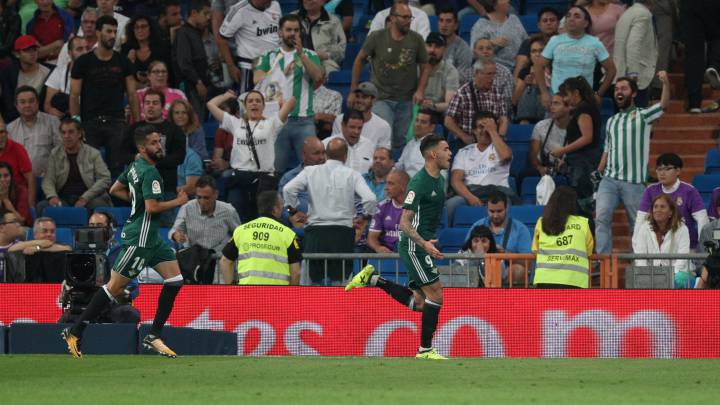 Real Madrid 0-1 Real Madrid: match report
Real Madrid lost for the first time at home to a team other than Barcelona or Atletico Madrid in LaLiga since 2011 on Wednesday night when Real Betis came to town and beat them 0-1 with a very late Antonio Sanabria header.
Real Betis, under the watch of relatively new coach Quique Setien, with radically new ideas came to the Bernabeu not just to sit back and defend for a draw. They arrived in Madrid to coax Madrid into uncomfortable positions and hit them where it hurts.
And it was working.
But you have to really look dangerous to cause Real Madrid to lose their own attacking propensity. Luka Modric, who was the best player on the park in those opening 45, went closest early when he drove a shot over from inside the box.
Dani Carvajal, who signed a new contract this week, was having a rough start and was starting to force things when he threw the ball across the field only for Fabian to intercept and force a save from Navas that showed of his excellent reflexes.
Isco went close too when Modric put him through only to see his shot save brilliantly by Adan. Little was Isco to know then that Antonio Adan was not in the mood to be beaten
Soon after and with half-time approaching, Victor Camarasa was replaced with an injury by Andre Guardado and Real betis looked like they might lose a little bit going forward as Camarasa had been their stand-out player in that attack.
The second half started and Real Madrid really started to show the intensity that Zidane had asked of them. They were pressing and throwing Real Betis off their stride.
What ensued was one of the best halves of football you'll see in any league across Europe.
Antonio Adan pulled off a string of saves from Mayoral, Bale and the rest as he somehow managed to keep Real Madrid at bay. As time ticked by, Real Madrid pushed further forward and Real Betis started to play their game again.
Marcelo, who had no direct replacement on the bench injured his hamstring and had to be replaced, and Sergio Ramos went full-back for the remainder but it was a slugfest at that stage and the team that kept their composure was going to win.
That team just happened to be the visiting side and as the fourth official raised his board that said we would see a minimum of five added minutes, Antonio Sanabria saw an opportunity. They pushed forward and a lovely ball onto the head of the striker ended up in the back of the net as Real Madrid lost for the first time this season and Real Betis got their first win in eight at the Bernabeu.
Real Madrid vs Betis live stream: as it happened
90'+5' GAME OVER! Real Betis take all three points at the Bernabeu.
90'+4' Antonio Sanabria with the header at the back post.
90'+4' GOAL! GOAL! GOAL! GOAL! GOAL! GOAL! 
90'+3' Mayoral with a clean header and Adan saves. He isn't going to be beaten tonight.
90'+2' Ronaldo tries a chilena and misses. Bale drops it out to Kroos and he curls over.
90'+1' Five minutes of added time.
90' Real Betis have the ball in the back of the net but Sanabria is offside. There seemed to be a controversy but it was a mile off.
88' Carvajal squares but nobody there to meet it! Real Betis break and Boudebouz strikes, Vazquez blocks and it's a corner.
87' Mandi is down now after seeming to grab a piece of Ronaldo's elbow but it's more that he is tired.
86' Bale with a cross that is a mile over the penalty area and out wide. Adan continues to be whistled.
85' Both teams are exhausted. 
84' Guardado battles back and gets a tackle in, concedes a throw but gives his side a chance to compost themselves.
83' So well done by Boudebouz and Real Betis give it away again. 
82' Tello on the attack but he tries to thread one through Carvajal and it doesn't work. 
81' Real Madrid's high press working so much better this half. Betis have been decent but not been able to do much as they life has been strangled out of them.
80' One last change for Quique Setien. Joaquin replaces Fabian. 
78' Ronaldo ends up on the ground again. No free and he doesn't know why but would have been a nothing free.
76' Corner headed out to Asensio and he drives way, way over.
76' Adan saves from Mayoral. What a save! Another one. Adan is having the game of his life! 
75' Oh lord! What a chance. Bale with a backheel and Adan pushed it onto the post. What a chance. Looked like it was in.
74' Adan being whistled now for how long he is taking over his kick-outs. Referee doesn't mind so much as he hasn't been booked.
74' Asensio pulls it back for Ronaldo. He drives the shot over the bar. Way over the bar.
73' Boudebouz picked off by Ramos and he starts an attack. Ronaldo flicks towards Vazquez and he heads on again. Real Betis get it away at the back post.
72' Not entirely sure what was going on but Mateu wasn't happy with how it worked out.
72' Mayoral gone off now for Mayoral after some confusion. 
71' Marcelo is going to have to go off. Lucas Vazquez coming on.
69' Guardado tries to flick it towards Sanabria but it's too strong.
68' Isco replaced by Marco Asensio.
67' Mateu tells the medics to come on as it appears to be a head injury. Not very nice of Ramos and Real Madrid players when they didn't see. Barragan did take a heavy blow to the jaw area.
66' Barragan and Ronaldo gets into it again and Barragan is down. 
65' Kroos strikes from distance and Adan saves. Corner. Lovely save.
65' Dreadful mistake by Real Betis and Marcelo pokes it to Ronaldo. He plays it to Modric and he goes out wider yet to Carvajal but his cross is blocked.
63' Barragan down holding his head now. Thr whole Bernabeu wants a penalty too. Antonio Mateu not having it.
62' Ronaldo wants a penalty. Bale with a lovely little flick back towards goal and Ronaldo reacts quick but Adan and Barragan squeeze him out.
61' Boudebouz replaces Francis, who was very good tonight. 
58'   Durmisi drives a shot at goal but Carvajal blocks it and plays it out. Modric is fouled by Feddal and receives a booking. As Real Madrid push for a goal, Real Betis themselves are starting to lookin as dangerous.
56' Ronaldo at a tight angle and end up flicking it to the back post. Carvajal drives a shot from close range off the post. Another good chance but no fault as it was hard to direct it.
55' Francis Guerrero breaks free after Marcelo hits Sanabria with a shoulder in the air. He doesn't trust his speed, pulls up and drives the shot over. What a chance.
55' Ronaldo picks it up and throws it into the box. Casemiro hits the ground but no penalty.
54' Ronaldo makes his way to the endline and pulls the ball across. Nobody there except a Betis player to clear.
52' Carvajal crosses to Ronaldo but Adan has no trouble with it. Real Madrid increasingly in control now.
51' Bale breaks free with thanks to Isco. He squares to Ronaldo and he misses by a mile.
50' Ronaldo lines up a shot and slips as he goes to take it. New boots? Or is it the surface. He seems to think it's the ground?
49' Real Betis almost get out of trouble and break free but that high risk game has to be so perfect and one wrong touch and you're finished. Tello ends an attack with one such touch. 
48' Zidane requested intensity and Real Madrid are really bringing it now.
48' Marcelo fouls Francis and they have the chance to bring the ball out. Under increasing pressure to start this half.
46' Real Betis win a goal-kick but not before a nervous few minutes. Ronaldo had the chance to shoot and then the ball was taken from Kroos foot. Close call.
46' We are back underway with no changes for either side.
  Real Madrid edging the possession stakes. They have 57%, a number that grew as the game progressed. 
45'+2' Half-time. A very even half even if Real Madrid did start to recoil slightly as it continued. Excellent 45 to come!
45'+2' One last chance for Real Madrid. Bale crosses and Ronaldo swings an awkward shot at it. Wide.
45' Ronaldo cuts inside but loses his footing. Chance gone. 
45' From the corner, Ramos drives a shot over the bar. 
44' Ronaldo cuts inside and strikes. Nope. Blocked and headed out for a corner.
44' Guardado replaces Camarasa.
43' Camarasa down injured. Looks like he can't continue.
42' Lovely move by Real Madrid. Modric with a perfect through ball to Isco. He cuts back inside and strikes with his left. Adan saves brilliantly. 
42' Tello, with a yellow a second ago, fouls Ramos in a silly position. He puts his hand up and he's lucky. 
41' Isco ball in behind to Bale. Too much on it and no chance the Welshman reaches that.
40' Adan back up. Casemiro back up. Both okay....maybe. Hard to tell as Casemiro winces. Adan looks good.
39' Adan clears with a first from Kroos' free and he takes Casemiro with him. Both down but Casemiro looks like he could be worse off.
38' Mandi fouls Kroos and gets the second yellow of the game just a minute after the first. Real Betis running out of steam.
37' Modric crosses to Ronaldo from the wing but it can only slice the top of his head.
36' First yellow. Tello pulls back Marcelo on the break.
34'   Mistake by Carvajal. He thros straight to Fabian and he strikes, forcing a world class save out of Navas.
33'   Carvajal's first touch lets him down again. He lets the ball almost roll over the line after missing it and then fouls. 
32'   Carvajal tries to square but Tello is there to block it out for a corner.
30'   15 minutes to go and we have the makings of an excellent game. It has been back-and-forth and both teams really want the ball. Real Madrid have had the better of it but few teams comes to The Bernabeu with as much purpose about them as Real Betis.
30'   Bale with a really, really good cross that Casemiro gets a head to. Just glances wide. 
29'   Tello with a cross that Marcelo picks up at the edge of the square. Real Madrid on the attack again.
29'   Bale lays it off perfectly to Ronaldo. He strikes hard and low but Adan saves. Venom on that one.
27'   Modric with a perfect pass over the top to Carvajal. The right-back's touch lets him down. Ball rolls out for a goal-kick.
26'   Sanabria breaks but is caught offside. Need a second look at that one. He looked on?!?!
25'   Varane fouls a defender from Ramos' cross on the right. Real Betis back in possession.
24'   Bale wins a corner. Real Betis had just played the ball right through them but Carvajal persisted and Varane helped out. Good counter from the home side.
22'   Chance of the game so far. Isco plays it out to Carvajal and he delivers a lethal cross. It falls lovely to Modric and he blazes over the bar, but only just. A real scare for Real Betis.
21'   Casemiro with a foul on Javi Garcia.
20'   Such a dangerous cross by Kroos, cleared but it comes out to Marcelo who drives it back to where it came from. Cleared again. Comes straight back down and Ronaldo crosses but Feddal clears for good this time.
20'   Barragan with an unnecessary foul on Marcelo out on the left. Chance for Kroos to deliver.
19'   Navas will grab them all night. Corner was far too close to him.
18'   Camarasa involved again. Plays it out to Barragan and he crosses but it's blocked out for a corner.
17'   Some excellent possession by Betis but Real Madrid counter and Modric strikes. Just wide, but it was saved by Adan and the Croatian wants a corner that is not coming.
15'   Camarasa from way out with a very unorthodox shot but it nearly sneaks in. Navas scrambled over but decided he had it covered.
13'   Another corner Real Madrid. Nearly falls to Ramos as he wrestled with a defender. Real Betis clear but the hosts are straight back up the field. Bale header is over.
12'   Another counter by Betis and Sanabria wants to get to it but it's between Varane and Ramos and the clean it up. 
10'   Marcelo goes down in a heap in the penalty area as he is tackled by Fabian but he got the ball and the some of the defender's ankle. Ref doesn't think twice.
10' Isco shows patience and wins a corner for Real Madrid. They take it quick and Modric ends up whipping it to the back post to Ramos. He heads back towards goal and Ronaldo, with his back to goal, backheels. Another corner but it could have been more.
8' Casemiro moving forward but Feddal takes the safe option and clears for a throw. Balls comes back into Carvajal and he has a chance to cross but his touch lets him down and it rolls out over the line.
6' Isco drops deep now to pick it up and influence the game.
5' Bale in behind but he can't reach it before Feddal. Cleared for a corner. What a start.
4' Real Betis with two excellent chances. Camarasa started really brightly. Some confusion at the back from Real Madrid. Sanabria had a shot in the middle of that but it was blocked off the line by Carvajal. Then Camarasa picks it back up and crosses/shoots into Navas' hands as he parries then collects again.
3' Durmisi caught in possession and Bale to Ronaldo before Real Madrid lose out.
2' Real Betis playing that type of game that Setien likes. Defenders spread out and looking for space to open out in front of them.
2' Casemiro with a misplaced pass that Durmisi accepts. Real Betis on the move again.
1' Ronaldo receives a ball from Modric. He takes it down, cuts back inside and shoots but it's blocked. Lively start.
1' Real Betis tip off. 
A minute's silence for the earthquake in Mexico and those affected as we see Mexican flags flying in the stands too. Nice touch.
Ramos and Adan up for the coin toss. 
The teams arrive out from the tunnel and applaud the crowd. Handshakes all around before they strip off and get into position.
Ready for the bright lights of the Bernabeu!
Real Betis ready to get started too. Not the greatest luck at the stadium recently but seems to be a freshness under Setien that might help and they will surely run Real Madrid around a bit to start. Keeping Real Madrid scoreless early is key though or else the score is anyone's guess. 
Zidane continues, "I want the same concentration and intensity we had at Anoeta, and the players also want to repeat the performance against Real Sociedad, playing with intensity from the beginning to the end. It's what we're going to try to do tomorrow. We're very concerned about the intensity because if we put it in, we can cause any team problems. It's the start of the season and I know that Betis play good football, along the lines of the philosophy of the coach. They've got good players and we're expecting a difficult match tomorrow".
Zidane, who says he is happy to have Ronaldo back also said, "I think that stats speak for themselves when we're talking about what Cristiano contributes. There's almost no player in the world who gets as many goals and as decisive ones as him and Messi. That's what makes the difference. It's going to be difficult for him to improve on those impressive statistics but he's ambitious and I wouldn't be surprised".
Real Madrid are currently on a seven-game unbeaten run in fixtures against Betis at the Santiago Bernabéu. 
We have a photogallery of Ronaldo's new boots for those of you interested in that sort of thing.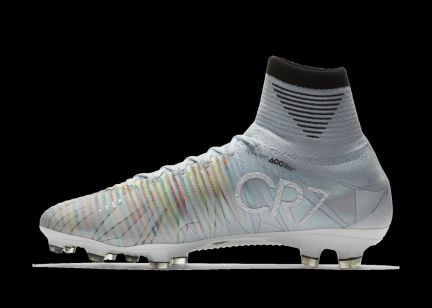 Real Madrid have won 25 of their last 26 home games and only fell on that one occasion to "that goal" by Messi when he scored a last second winner in a 3-2 classic. 
Six teams remain unbeaten in LaLiga so far. Barcelona, Real Madrid, Atletico Madrid, Valencia, Levante and Sevilla.
Gareth Bale has been under much scrutiny in recent weeks and his manager thinks he needs to "shrug off" those whistling him at the Bernabeu. To his credit, he seems impervious to it all and says the whistles from the crowd are normal. That came after he scored a wondergoal against Real Sociedad on Sunday night.
Given the news that
Theo Hernandez has a dislocated right shoulder,
an injury that tends to be recurring, it will be interesting to see what happens if anything happens to Marcelo. It is the one place tonight where they don't have decent cover although their utility man at the back, Nacho might be able to do a job. 
There was a report in SportsBild today, the German publication, that Robert Lewandowski was learning Spanish. We had a report recently saying that the Pole was very, very interested in a move to Real Madrid and that he had instructed his agents to figure out a deal. With Karim Benzema signing a new contract today, that might put the kibosh on that along with Real Madrid's unwillingness to sign players over a certain age. In any case, Benzema has scored 181 goals in 371 games for the side and hardly needs replacing just yet.
Apparently, he will be wearing his new Nike boots tonight too. The storylines just keep coming in!
Still no start for Boudebouz in Setien's starting eleven. He played eleven minutes at the weekend and might be ready to play a bigger role tonight but it will have to be off the bench.
First time in exactly a month that Zidane has been able to call on Casemiro, Kroos and Modric in his midfield. 
That is arguably Real Madrid's best XI. Casemiro Kroos and Modric back as a threesome in midfield. The back four are all first choice options for Zidane along Navas in goals. The only debate is up front. Is Benzema instead of Bale a better option? Is Asensio instead of Isco or Bale a better option? Something we won't be arguing over is that it's a world class eleven.
Real Madrid XI: Keylor, Carvajal, Ramos, Varane, Marcelo, Casemiro, Kroos, Isco, Modric, Bale, Cristiano.
Four changes to the side that beat Depor at the weekend for Setien. He drops Guardado, Narvaez, Joaquin and Sergio Leon and brings in Camarasa, Fabian Ruiz, Francis Guerrero and Antonio Sanabria.
Real Betis team news is in: Real Betis team news: Adan, Barragan, Mandi, Feddal, Durmisi, Garcia, Camarasa, Fabian, Francis, Tello, Sanabria.
Real Madrid's Scottish grounds manager could always get a job as a photographer if his current career goes belly up. 
Real Betis were absolutely hockeyed at home last season against Real Madrid. They lost 6-1 with goals from Isco(2), Marcelo, Benzema, Kroos and Ronaldo. They kept it very tight away from home though and Keylor Navas helped them. He had a forgettable night in goals and and was lucky not to be sent off too in the first half after storming out of the box and caught Brasanac as the very last man back.
Afterwards, he said, "I stopped the ball, and when I went to gather it my position was not the best. I touched the ball with my right hand, and it's bad luck. It is not good, you do not want to see yourself in such circumstances. I had to move on."
No news of the team yet but we do have some artistic photos of the turf at the Bernabeu, which can be just as satisfying. 
 "There is less and less to see in football," Setien says. "I prefer to play chess a lot of the time." Here is a very good read on some of his philosophy.
When things did start going south for Setien at Las Palmas, they lost eight of their last 10 games with one win and a draw thrown into the mix. They were conceding goals at a comical rate and it was a disaster. They have two wins from four so far this season with a loss to Barcelona in their two so the start to this season far more promising.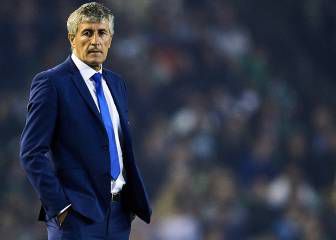 After a depressingly close call last weekend with seven out of seven to start before ending seven for 10, the Oracle can not be kept down. The two games last night went his way and we have five more tonight. Is this the week the Oracle finally quits, moves to the Bahamas and buys that yacht? 
Quique Setien, who was known for his elaborate and exciting style of play at Las Palmas before it became clear that he wasn't going to be renewing his contract at the club last season and it turned sour. He has asked Real Betis fans, who have flocked to buy season tickets in record numbers this year, for patience as he implements his attacking and attractive style of play at the Villamarin.
Plenty in this piece on Marco Asensio's rise to the top at Real Madrid. His parents meeting Florentino Perez when he was just a child and tell him that their son, Marco - after Marco van Basten - would one day play for his club.
Lots of credit going to Zinedine Zidane after the victory over Real Sociedad. He played Mayoral, a surprise at the time, with Asensio and Bale out on the left and right in an effort to expose La Real's attacking wing backs. He could have played Bale as the number nine, played Isco as a 10 and left Asensio out on the left but instead, he went with Mayoral. It remains to be seen how he picks his team tonight and with Quique Setien playing an expansive game, don't be surprised if he throws a wrinkle or two in to throw of their gameplan too.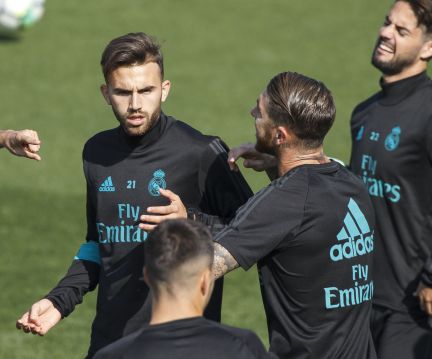 It might a long time away but you can guarantee that Real Madrid would love nothing more than to win the Champions League in Madrid. To win it at Atletico's new stadium would more than likely make it all the more sweet for them after it was confirmed today the Champions League final 2019 will be at the Wanda Metropolitano.
...and Joaquin has been speaking ahead of the game against the Spanish and European champions stating that they will arrive "without fear and with heads held high". The Verdiblanco legend who started his career at Betis, before trying out some other clubs for a decade, is not planning on his side just making up the numbers. "We're a team that always has to go for the win," said the captain defiantly.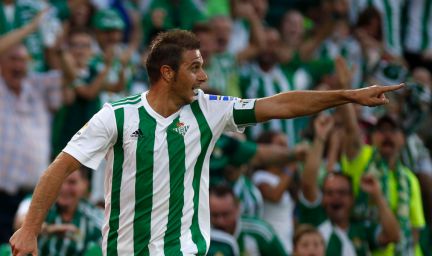 Betis come to the capital in fine fettle after a 2-1 win over Deportivo at the weekend and Joaquin scoring both goals. Can he upset the odds at the Bernabéu tonight? 
A number of players have pulled on the shirts of both of tonight's teams, 28 to be presise, and we thought we dig up some photos of each of them, in either their Real Madrid or Betis colours, as we look forward to the game. How many do you recognise?  https://en.as.com/en/2017/09/20/album/1505918174_516901.html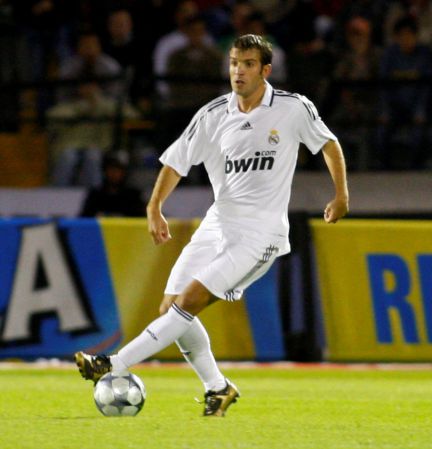 AS
editor Alfredo Relaño knows that for months now
everyone has been talking about the Santos scoring record being the final hurdle for Zidane
on this long, long run - first it was the Spanish record held by Barça, then the European benchmark by Bayern Munich - but
as Mister Chip scraped of the dust from that old book in the corner,
the man in charge at
AS Towers
had to ponder the likelihood of making it almost a century. 
Tonight's game at the Bernabéu is important enough with three points at stake in what is becoming an ever-more competitive league but there was added significance as
Real Madrid targeted another record: the first team to score in 74 consecutive official top flight games
. In the weekend game against La Real they had matched the world record of Pelé's Santos...
but today we find out that there is another team to have achieved that and more... the Argentine club of River Plate.
So what's the new stretch to be reached? Read all about it... 
The Bernabéu is set to pay its respects to the victims of the Mexico earthquake before tonight's game. Over 200 people are so far confirmed as having lost their lives in the disaster.
Real Madrid have announced their squad list for tonight's game, with Cristiano Ronaldo set to make his return to Liga action and Borja Mayoral retaining his place.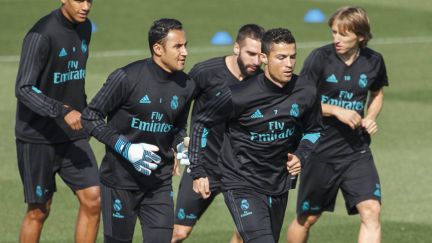 Video: Ahead of Friday's final three #FIFATheBest announcement, we profile 2016 Best FIFA Men's Player Cristiano Ronaldo (Real Madrid).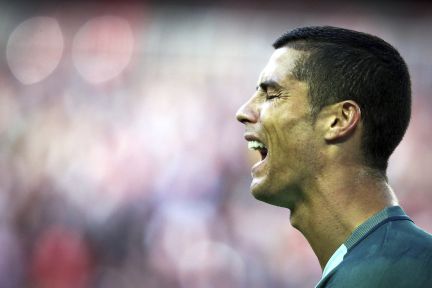 Fresh from his two goals on Saturday as Betis overcame Deportivo in Seville, Joaquin claims that the Andalusian side are heading to the Bernabeu with the intention of bagging maximum points.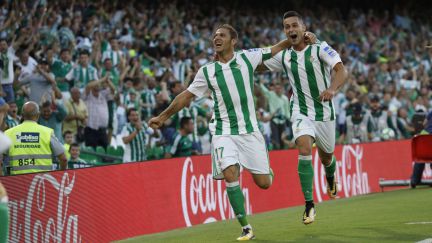 Real Madrid are continuing their policy of renewing contracts for key players and have added Karim Benzema to the list, the Frenchman signing on for another two years to keep him at the club until 2021.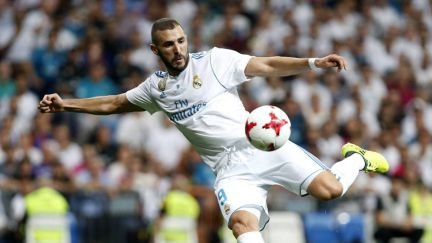 Many LaLiga players (including Ronaldo and Sergio Ramos) have taken to social media to express their support with the Mexican people after the devasttation and death caused by the earthquake.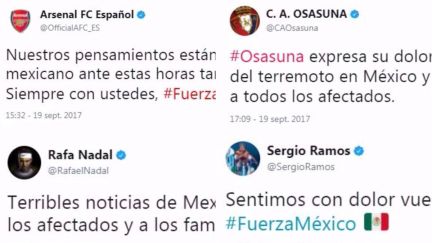 Cristiano Ronaldo and his sportswear provider Nike have launched new boots. A high chance we'll see the Real Madrid No. 7 sporting the new 'Chapter 5: Cut to Brilliance' diamond-inspired graphic boots tonight against Betis.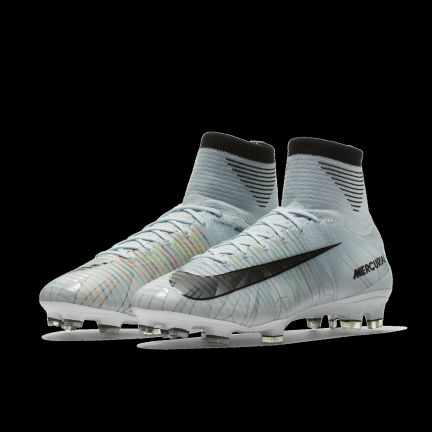 Hello and welcome to build-up ahead of our live minuter by minute coverage from the Santiago Bernabeu as Real Madrid face Andalusian outfit Real Betis. The action starts at 22:00 CEST tonight in the Spanish capital.
Real Madrid vs Betis live online: preview
With Barcelona showing no let-up in their winning streak with their victory over Eibar last night securing five wins from five for the Catalan side, Real Madrid know that anything less than a win is essential to maintain the pace with Valverde's side after two home draws against Valencia and Levante respictively.
Real Madrid news
Real Madrid striker Cristiano Ronaldo will return to action against Real Betis tonight after serving a five-match suspension after the player from Madeira was sent off during the Spanish Super Cup win over Barcelona on Aug. 13 and banned for five matches after pushing the referee, meaning he is yet to feature in the league this season.
The Portuguese hitman struck twice in his only appearance since the incident, a comfortable 3-0 win over Apoel Nicosia in the Champions League last Wednesday.
Youngster Borja Mayoral and Gareth Bale struck for a weakened Madrid on Sunday as they beat Real Sociedad 3-1, but as well as Ronaldo, Marcelo and Toni Kroos are expected to return after suspension and injury respectively.
Despite the impressive display against a previously unbeaten Real Sociedad, Ronaldo's return will be vital for Madrid as they look to take advantage of a soft fixture schedule over the next two months to push rivals Barcelona.
"If we carry on like this we can do a lot of damage," said Real Madrid coach Zinedine Zidane after his side's win in the Basque Country. "We're back on track but we've got to keep going because there's another game on Wednesday."
The puzzle that is Bale
A lot had been made of Gareth Bale's performances of late and how he fits into the overall picture according to Zidane's vision. His goal against Real Sociedad, which effectively killed off the game, was spectacular, described by many as a "trademark move" from the Welshman. But while there is no doubting the forward's physical prowess and ability to outsprint almost anyone he is faced up against when there is free space to run into, there are still several doubts about his ability to impact a game when the gaps are reduced. Team's know this and many have learned how to frustrate the ex-Tottenham and Southampton player - not to mention the watching crowd - and this has led some commentators to question his value to the slick passing side Zidane has created. That said, if he can continue to pop up with key goals in key moments, why would anyone want to take that away?
Real Betis news
Mid-table Betis have not beaten Madrid in the league at the Bernabeu in 19 years and only five times in 51 attempts.
If they are to defeat them on Wednesday, they will need experienced winger Joaquin, 36, and summer signing Andres Guardado, 30, to continue their excellent form.
"They are like kids in a school yard, they give it back to the guy that gives it back to them," Betis coach Quique Setien said of the midfielders.
"(Guardado) is a footballer I can't describe, extraordinary. He has enormous quality and an enormous work rate. Just like Joaquin, they are reference points for the team."
Real Madrid vs Betis live: online betting
Fancy Real Madrid Dani Carvajal to be the first name on the score-sheet at the Bernabeu tonight? An opening strike from the Spaniard pays out at 41/1.