The teams Real Madrid, Barça and Atletico could meet in the Copa del Rey
The Spanish teams involved in European competition know know the rivals they could face in the Last 32 of the Copa del Rey in next week's draw.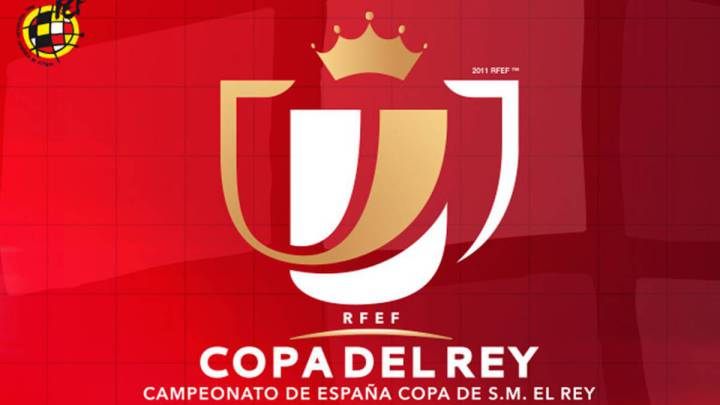 Following last night's Copa del Rey ties, it's a little clearer about which rivals the Spanish clubs involved in European competition could face when they enter the Cup at the Round of 32 stage.
Murica, Fuenlabrada and Elche progress
Bearing in mind that there are no teams from the Third Division left in the tournament, Real Madrid, Barcelona, Atlético de Madrid, Sevilla, Villarreal, Real Sociedad and Athletic Club can only meet the seven remaining rivals from the Segunda Division B: Formentera, Ponferradina, Fuenlabrada, Cartagena, Murcia, Elche and Lleida (the latter gaining a bye in the previous round).
The team from La Liga 1|2|3 who have made it through to the Round of 32 include Numancia, Tenerife and Cadiz. They will be joined by the winners of final Third Round ties: Cultural Leonesa vs Valladolid and Zaragoza vs Lugo.
The Copa del Rey Round of 32 draw will be made at the RFEF at 13:00 hours CEST on Thursday 28 September. Teams will be be pulled from five pots:
- The four teams involved in the Champions League.
- The three teams involved in the Europa League.
- The 13 Liga Santander teams who have qualified.
- The five La Liga 1|2|3 teams who have qualified.
- The seven Segunda B teams who have qualified.
Order of the draw
The clubs who are taking part in the Champions League will be the first to be pulled out of the pot; after they have been paired with their rivals, the Europa League clubs will follow suit, then the rest of the remaining clubs from La Liga Santander and La Liga 1|2|3.