Messi to Maffeo: "Playing in that role is a bit crap, no?"
The Manchester City loanee was sent out to mark Messi and while he did a stand-up job, Messi did comment on how it is one of the worst jobs in football.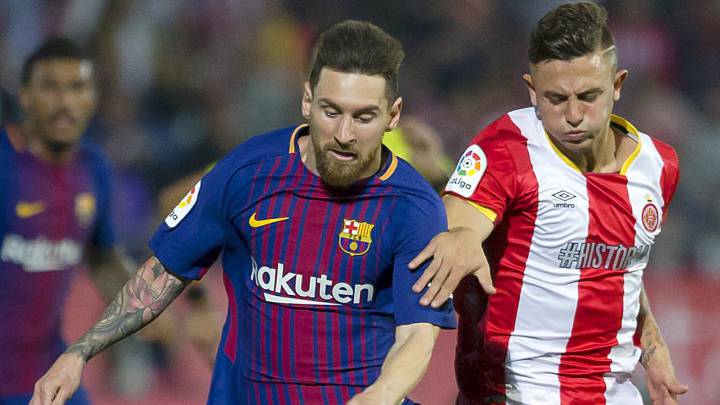 Lionel Messi was man-marked by Pablo Maffeo during Girona's loss to Barcelona at Montilivi on Saturday night. The Manchester City loanee explained that there was no bad vibes between the two and that Barcelona's superstar engaged the youngster in conversation asking him if he was on loan from Manchester City and how old he was. "We were talking away because I was stuck to him for most of the game. He is the best player in the world and if you don't mark him like that, he can score at any moment," Maffeo said.
He did, however, hold back an important part of the conversation and something Messi said that hints at a sense of sympathy for the 20-year-old. According to images from Deportes Cuatro from El Dia Después, Maffeo told his teammate after he was taken off: "Do you know what he said to me? Playing like that is a bit crap."
The only team that have deployed such tactics recently was Real Madrid when Zidane gave Mateo Kovacic the role of shadowing Messi in the Spanish Super Cup. Prior to that, Valverde tried to do it when Athletic Club played Barcelona in the Copa del Rey final two years ago and the results were disasterous for his side - they lost 3-1.