BORUSSIA DORTMUND - REAL MADRID
Cristiano Ronaldo scores on his 400th game for Real Madrid
Striker Cristiano Ronaldo played his 400th game for Real Madrid, and scored his side's second and third goals, to take his tally to 411 for his club.
It was the 29th August 2009 when Cristiano Ronaldo made his official debut for Real Madrid. A 3-2 win over Deportivo was the result at the Santiago Bernabéu, and the record signing had his first goal. Eight years later, the Portugal star lined out for his 400th official game in the famous shirt that has confirmed his status as a footballing legend. His goal haul over the period has been spectacular: 409 goals in 399 matches, an average of over one per appearance. Colossal. And he wasn't to be disappointed tonight, first scoring his 410th goal for Real Madrid after 49 minutes, to put Real Madrid 2-0 up at that point, before slamming home his 411th with 10 minutes left to give Madrid a 1-3 lead.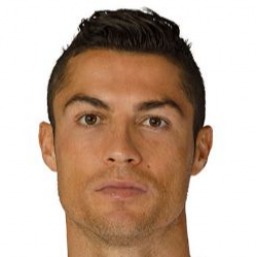 Follow Dortmund vs Real Madrid live: build up and minute-by-minute commentary.