Official: Bayern Munich sack coach Carlo Ancelotti
According to Sport Bild, Bayern directors took the decision to sack the Italian coach; the players have already been informed. Willy Sagnol will take over as caretaker coach.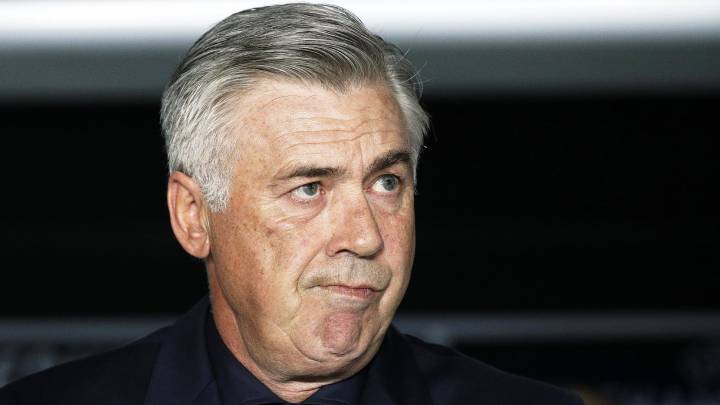 This week's 3-0 defeat to Paris Saint-Germain was the straw that broke the camel's back for Carlo Ancelotti. According to Sport Bild, Bayern Munich directors held a meeting this afternoon and decided to sack the Italian coach. Bild adds that the players have already been informed of the decision and Ancelotti's assistant Willy Sagnol will take over coaching duties on an interim basis until a permanent replacement is found. The news was made official by Bayern shortly before 4pm on Thursday afternoon.
Rummenigge warned Ancelotti was on thin ice
Bayern president Karl-Heinz Rummenigge had already warned after the humilitaing defeat to PSG that there would be consequences as a result of the team's poor showing in Paris: "What we saw this evening was not Bayern Munich. It's important to out this game behind us as quickly as we can and become Bayern again. A lot of talking needs to be done about this defeat. We need to do an in-depth analysis to find out what went wrong. We have to talk clearly and draw our conclusions".
Meanwhile in the dressing room, the players had given up supporting Ancelotti. That was apparent when Arjen Robben was asked if all of Bayern's players were standing by the coach. He replied: "I cannot answer that question. The most important thing is that we remain united as a team".
Questions raised during the pre-season
Ancelotti had become increasingly under-fire since the pre-season. Stefan Effenberg warned that the coach could be on his way if last season's results were not improved this season. Those comments were underlined by another Bayern legend, Mario Basler, who insinuated that Ancelotti could be packing his suitcases for China come January.
Ancelotti, too lenient according to local press
In Germany, the national press - including Bild were already questioning the coach's methods - training sessions that were deemed too relaxed and laid back for a team of Bayern's standards, his favouritism towards certain players and being too permissive in general with his squad. There were examples of this - such as when Franck Ribéry publicly badmouthed the coach for taking him off in the Champions League game against Anderlecht or when the news was leaked that Renato would be joining Swansea on loan as castigation because Ancelotti would not punish the player for an infringement of the club's disciplinary code.
He will be replaced for the meantime by Willy Sagnol. Sagnol spent nine years at the club as a player, winning the Champions League in 2001 and Bundesligas among other trophies. After hanging up his boots, the former right-back studied for his coaching certificate and held posts with France's Under-21s and later Girondins de Bordeaux between 2014 and 2016.