Antoine Griezmann is not untouchable for Atlético
Diego Simeone has substituted the Frenchman in three of six matches he has played this season.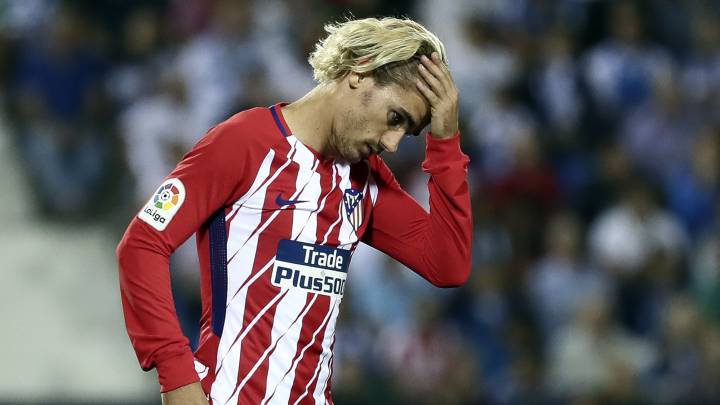 Antoine Griezmann was substituted in the 66th minute of Atlético's draw away at Leganés, with the scoreboard showing 0-0 at the time. The situation is not a new one for the French forward, who has been withdrawn on various occasions this season.
Griezmann regularly withdrawn this season
Against Roma in the Champions League, Griezmann left the field of play after 79 minutes with the score at 0-0. Thomsa Partey replaced the 26-year-old in after 72 minutes of Atlético's victory over Sevilla, although at that point Los Colchoneros already had a two-goal lead. In short, Griezmann has been substituted in half of the matches he has played this season, which indicates that he has lost the 'untouchable' status he enjoyed last season.
In the 2016-17 campaign, Griezmann did not play the fill 90 minutes in 17 of the 53 matches. Yet in many of those cases, he left the pitch in the last few minutes of the match in order to waste time, or when the match was already won in order to rest.