Zidane gives his vote of confidence to Achraf Hakimi
Real Madrid manager Zinedine Zidane says that if Carvajal's not available then Achraf will play. The young defender will represent Morocco in the World Cup Qualifier against Gabon.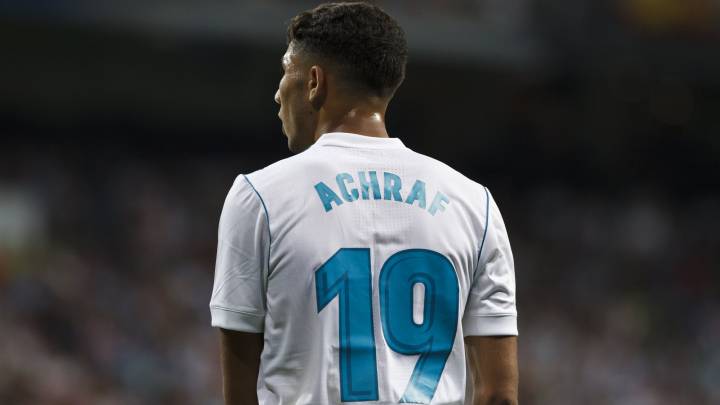 Achraf Hakimi passed his Bernabéu test...and that of manager Zinedine Zidane. The Moroccan came in for his first official game on Sunday as Real Madrid welcomed Espanyol to the capital and the French coach was pleased with what he saw in the 2-0 home win.
Zidane's public show of confidence
"He was outstanding," proclaimed Zidane after the game, "Achraf has shown that he can play and I am not scared to throw him in going forward.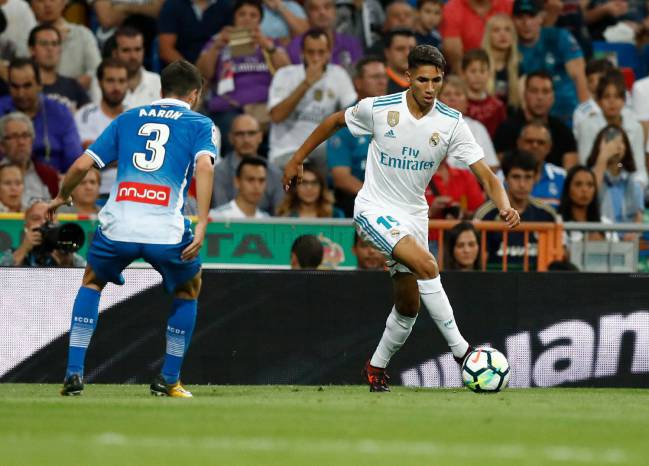 "He is the second-choice right back and so if Carvajal is not available, he can play".
---
More reading: Lucía Utrera sees interest grow as Achraf Hakimi gets his chance
---
Chance to shine for Morocco's Achraf
First choice right back, Dani Carvajal, was a late call off for the game after tests showed he had a viral infection to his heart wall, and with no return date yet known Ashraf could be in line for a few more chances to impress. The young player was one of those lined up to go out on loan this season - an agreement reportedly in place with LaLiga side Alavés - but it was Zidane who asked the club to hold onto him.
The young defender has left the Madrid fold following the weekend league fixture, like many others, on international duty and will be hoping to star for Morocco in their World Cup qualifier against Gabon.



LaLiga Santander
*Update 3 de octubre de 2017