Claudia Pina, the Cristiano Ronaldo of Spain's under-17s
The Barcelona forward scored eight times as Spain beat Montenegro 22-0 in a Euro 2018 qualifier, adding another record to her impressive collection.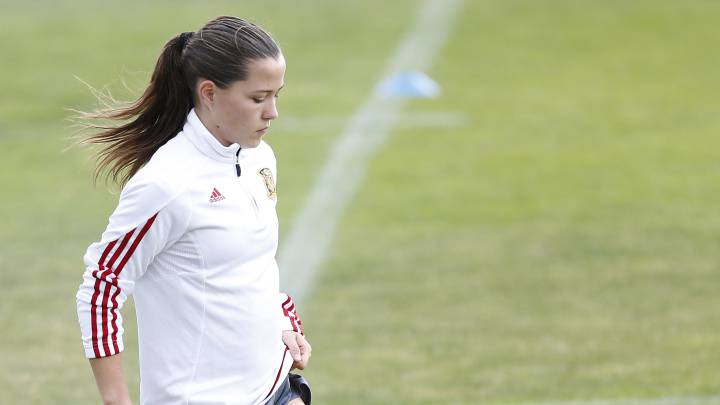 At the age of 16, Claudia Pina is smashing records at a rate worthy of Cristiano Ronaldo. The Barcelona forward knocked in eight goals in the Spanish women's under-17s incredible 22-0 victory over Montenegro on Monday but that was nothing unusual for a player who has been catching the eye practically since she first kicked a ball.
Pina started out playing five-a-side for Montcada when she was 11 and was scouted by Espanyol, who signed her for their youth side. She spent two years with the Parakeets before Barcelona snapped her up and it was there that she began to stand out. In her second season she scored 100 times for the youth team in a single campaign, which led to her being called up to the senior side for pre-season, training alongside some of the best players in the world and scoring eight times in warm-up matches under Fran Sánchez.
Barça forward Pina fast-tracking to seniors
A forward with great technique and dribbling ability, a goal Pina scored for Barcelona against her former side Espanyol did the rounds on social media after she took the ball from the halfway line and rounded most of the opposition before hammering in a strike from the edge of the area.
As well as being fast-tracked at Barça, Pina has been part of the Spain under-16 set-up under Toña Is for two years, receiving her first call-up at the age of 14 and playing at the World Cup in 2016, where Spain were third, and the European championship this year where the side were runners-up. Now promoted to the under-17s as Spain seek a place at the 2018 Euros, Pina was the most visible member of a side that recorded a historic victory over Montenegro to get their campaign underway.