Cristiano: "I was born to win, it's everything to me..."
The Portuguese striker is the latest sportsperson to write for 'The Players Tribune'. In his letter he reveals his motivation and also an insight into his youth.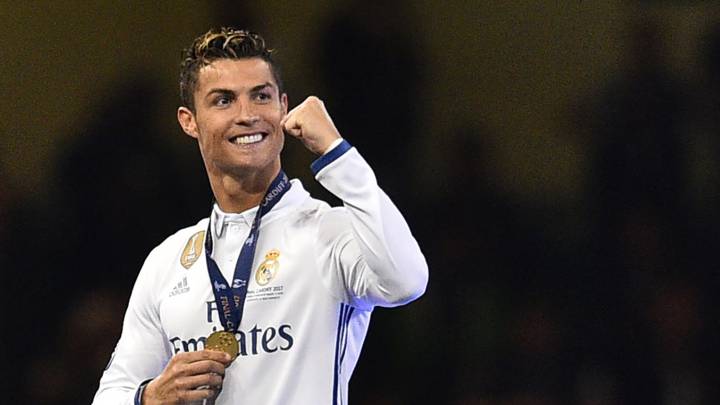 Cristiano Ronaldo is the latest high profile sportsperson to write for The Players Tribune. A recently launched online platform that provides content written by professional athletes. The website was launched by former baseball player Derek Jeter and despite having a heavy US sport presence has seen the likes of Francesco Totti, Ivan Rakitic and Claudio Ranieri pen recent articles.
Cristiano Ronaldo is the latest player to pen an open letter where he reflects on growing up on the island of Madeira through to the emotion of sharing the recent Champions League triumph with his son Cristiano Jr. on the Millennium Stadium pitch in Cardiff last June.
Moving to Lisbon
The Real Madrid striker confesses in "My Story" that moving to the Portuguese capital to join the Sporting Clube de Portugal youth academy was one of the loneliest times in his life as he immersed himself in training sessions with the desire to improve his strength and become fitter. He reminisces that it was at Sporting that he first felt the hunger to win stating: "I don't know where this feeling came from. It was just inside of me. It's like a hunger that never goes away. When you lose, it's like you're starving. When you win, it's still like you're starving, but you ate a little crumb. This is the only way I can explain it."
The letter concludes reflecting on his current Real Madrid career and despite over 400 games with the Spanish side, that hunger to keep winning more and more has never left him: "After 400 matches with Madrid, winning is still my ultimate ambition. I think I was born like that. But the feeling after I win has definitely changed. This is a new chapter in my life. I had a special message engraved on my new Mercurial boots. It's right on the heel, and the words are the last thing that I read before I lace them up and go to the tunnel."
It is like a final reminder … a final motivation. It says, "El sueño del niño." (A child's dream)



LaLiga Santander
*Update 3 de octubre de 2017