Piqué, Sergio Ramos' business venture: Power to the Players
Gerard Piqué sprang a surprise in his press conference on Wednesday when he revealed that he and Ramos are to be business partners.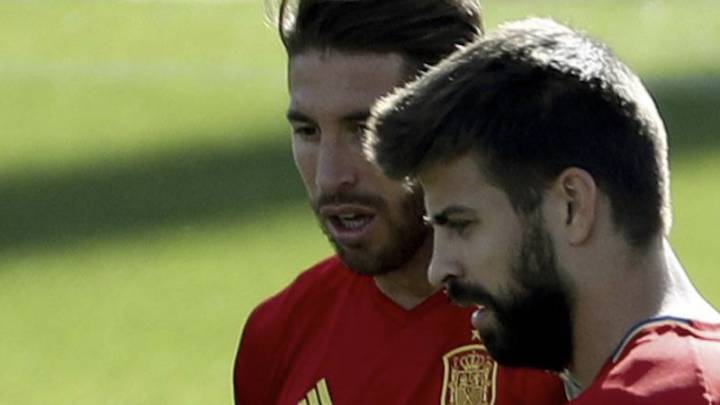 Gerard Piqué raised eyebrows on Wednesday by declaring that he and Spain international colleague Sergio Ramos are set to go into business together.
"It's a lie that Sergio Ramos and I get on badly - we get on phenomenally," the Barcelona player told a press conference held in a bid to diffuse the tension surrounding him in the wake of Sunday's Catalan independence referendum.
"What's more, we're going to be partners in a business venture I proposed to him."
Reported that Piqué, Ramos to collaborate on media platform
And although Piqué did not reveal details of the project, several outlets say that it is a media platform created for and by sportspeople called Power to the Players.
The 30-year-old has previously spoken of his plans to establish a "means of communication that is different, true, authentic and for the players":
6. Mi objetivo en los próximos meses es crear un medio de comunicación que sea diferente, veraz, auténtico y de los jugadores. Estoy harto.

— Gerard Piqué (@3gerardpique) 20 May 2017
Power to the Players would follow on from The Players' Tribune
Such a project would follow in the footsteps of The Players' Tribune, an English-language platform set up by the former baseball player Derek Jeter that directly publishes content written by professional athletes.
Among those to have contributed to The Players' Tribune are Real Madrid stars Cristiano Ronaldo and Marcelo, Piqué's Barça team-mate Ivan Rakitic and basketball legend Kobe Bryant.