Kolo Touré named as assistant manager for Ivory Coast
The Celtic technical assistant will combine his coaching role with Ivory Coast on their road to the World Cup.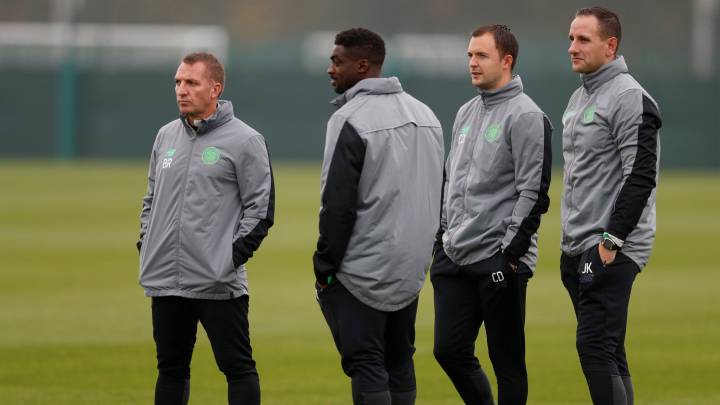 Kolo Touré, 36, has been appointed as assistant manager for the Ivory Coast's senior national team.
The former Arsenal defender will work along with head coach Mark Wilmonts for the Ivory Coast's forthcoming World Cup qualifiers.
Combined technical career for Touré
Last month, Touré officially retired from playing. However, shortly after retiring, he joined the coaching staff of his most recent team, Glasgow Celtic, under the directions of Brendan Rodgers. And he is now set to combine both his managerial roles.
'Any club I've been all the managers have spoken to me about the next step and wanted me to be involved in the coaching,' told Touré to Press Association Sport.
'I love to speak to players and when I play I like to give advice: that is what I learned from players like Martin Keown, Sol Campbell, Patrick Vieira, Thierry Henry, Dennis Bergkamp.
'I can still ask their advice and speak to them because I've always had a good relationship with them and learned from all of them.
'I've also worked with top managers and I am so privileged to have worked with those guys and I still have contact with them.'
Crucial qualifiers for Russia 2018
Touré will accompany legendary Belgian coach Marc Wilmonts in the Ivory Coast's crucial World Cup qualifiers.
The Ivorians are leading Africa's Group C qualifiers by one point. Morocco, Gabon and Mali complete the Group.
There are still two more games to be played. This Saturday, Ivory Coast will play against Mali in Bamako. While on 6 November, the Elephants will receive Morocco.
Only the top team of each CAF's group qualifies for next year's World Cup in Russia.